Hits: 986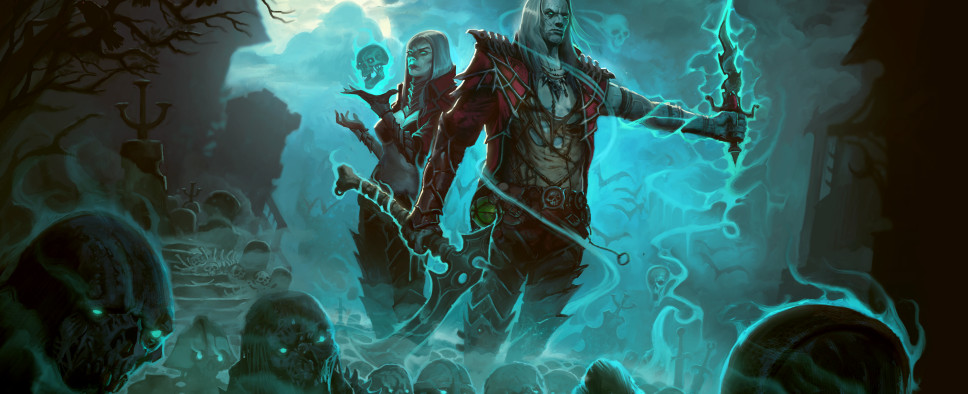 Diablo III's Season 11 starts on July 20, 2017, and will be the first season to feature the newly added Necromancer class. Season 11 will offer new cosmetic rewards, season journey rewards, a new rotation of seasonal conquests, and a new item set for each class. A bit on that:
Haedrig's Gift

Finally, just as before, you'll get a shiny new Class Set courtesy of Haedrig's Gift for completing certain chapters in the Season Journey. We've listed the available Sets below. For those new to Seasons, here's how it works:

Completing Chapters 2, 3, and 4 of the Season Journey will reward you with three Haedrig's Gifts—one for each Chapter. Each Gift contains a few pieces from one of your Class Sets. Players can only unlock one Class Set in this manner per Season across Hardcore and Non-Hardcore, so choose wisely!

In addition, the set you receive will depend on the Class of the character you're playing when you open each Haedrig's Gift. To collect a full Class Set, you'll need to open all three on the same character.

Here are the sets granted by Haedrig's Gift in Season 11:

Barbarian – Wrath of the Wastes
Crusader – Roland's Legacy
Demon Hunter – Unhallowed Essence
Monk – Raiment of a Thousand Storms
Necromancer – Bones of Rathma
Witch Doctor – Helltooth Harness
Wizard – Tal Rasha's Elements
Additionally, if you're in a mood for some light reading, a new Necromancer-themed comic titled The Chosen is available on the official Diablo III website. A brief description:
The Priests of Rathma travel a long road to embrace their devotion to the Balance. Few are taken into the fold, and fewer still manage to harness their dark magic with restrained emotion and impartial expertise.

Join us, heroes, as we look back on the journey of a certain initiate before she first set eyes on New Tristram. . .