Hits: 1692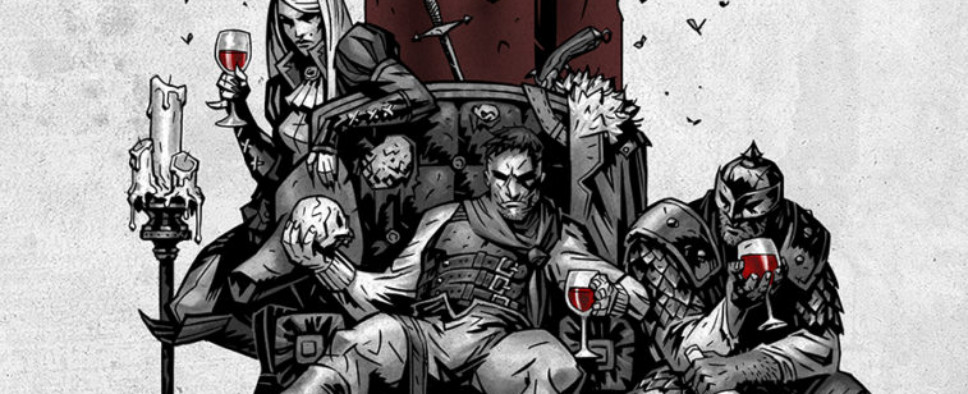 The latest developer post on the Darkest Dungeon website announces that the Steam page for Darkest Dungeon's first expansion, The Crimson Court, is now live. The release date is still set to 'when it's ready' but at least things are moving forward. Here's the DLC's official description from the store page:
Darkest Dungeon: The Crimson Court is the first expansion for the award-winning grim and gothic RPG by Red Hook Studios. The Crimson Court enhances any Darkest Dungeon campaign with the addition of a new playable hero class, new monsters, new bosses, the Fanatic wandering miniboss, new items, and a fresh and interesting way to upgrade your Hamlet.

Crimson Court is a parallel campaign experienced alongside the main Darkest Dungeon content that will provide you with new challenges and variation at every difficulty level. The narrative grounding sheds some light on the Ancestor's early days, and will be presented in the same style of cut-scenes you've seen elsewhere in the game.

As the Crimson Curse spreads unrelentingly over the estate, parties will battle new enemies in familiar regions, as well as setting foot in a completely new sprawling environment: the Courtyard. There, amidst unique curios, traps and obstacles, a complete faction of new blood-crazed foes lie in wait, overseen by three distinct boss encounters. These slavering enemies and epic encounters will introduce new combat mechanics, testing the limits of your favorite strategies.

As the infestation grows and your roster begins to sicken, the Fanatic will emerge to roam the hallways, confusing friend and foe alike in his zealous quest to exterminate the Curse.

The odds are not completely stacked against you, however! A new playable hero class will be added alongside powerful new trinkets, town events, and a fresh way to expand and upgrade your Hamlet.
Apart from that, the post talks a bit about the Darkest Dungeon art book and dioramas. Have a look:
Dioramas!

Check out some of the images of the fantastic prototype diorama and packaging! Panda Mfg did a great job and after some final tweaks we will be approving them for manufacturing. After that it takes a couple of months to do mass production and ship them back to us for distribution. So while there is still some time before these arrive at your homes, we can't be more excited to see progress!

Missed the Kickstarter campaign and want to purchase a diorama? We will be selling some of these limited edition dioramas online after we ship to our backers.

Art Book and Prints

We have manufactured the prints and now just need to have Chris sign them and we can begin distributing. That will be done soon.

Art book creation is progressing and we will finish it up after we ship The Crimson Court DLC.