Hits: 1056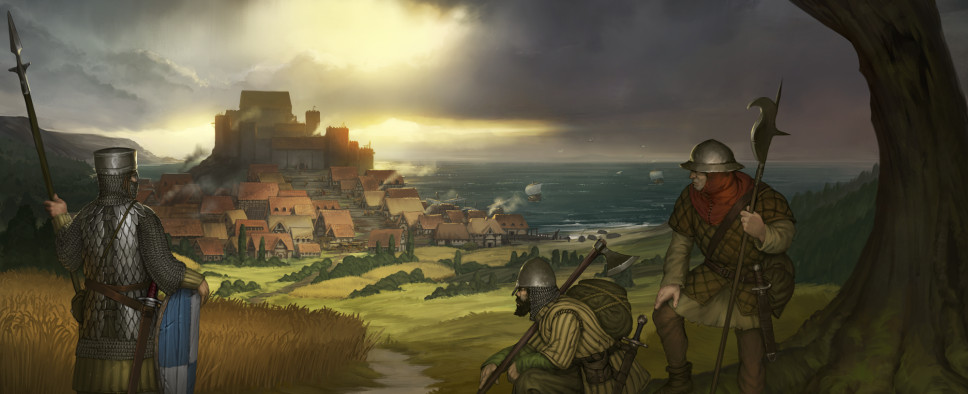 has been announced. The game will leave Early Access on March 24, 2017 and will cost you $29.99, or your regional equivalent. We'll begin with the release date announcement trailer:



And here's the feature list for the 1.0 release:
FEATURES

Manage a medieval mercenary company in a procedurally generated open world.
Fight complex turn-based tactical battles with historical equipment and brutal injuries.
Permadeath. All characters that die in combat will stay dead – unless they return as the undead.
All characters come with their own background stories and traits. Want a stuttering ratcatcher, a greedy witch hunter or a drunkard disowned noble?
Character development without a restrictive class-system. Each character gains experience through combat, can level up and acquire powerful perks.
Equipment that matters. Different weapons grant unique skills – split shields with axes, stun enemies with maces, form a spearwall with spears or crush armor with a warhammer.
Diverse enemy roster. All enemies have unique equipment, skills and AI behavior.
A dynamic event system with atmospheric encounters and tough decisions outside of combat.
Three late game crises – a war between noble houses, a greenskin invasion and an undead scourge – add a looming threat.
Two full hours of orchestral soundtrack.
70 Steam Achievements
A note from the developers on the game's price that's currently set at $19,99:
With the finished game releasing, the Early Access discount of the last two years will also be lifted. Within the next two weeks, the price of Battle Brothers will be raised to 27.99€, 29.99$ or your local equivalent. If you want to get the game while it's still discounted, then better grab it now!