Hits: 1174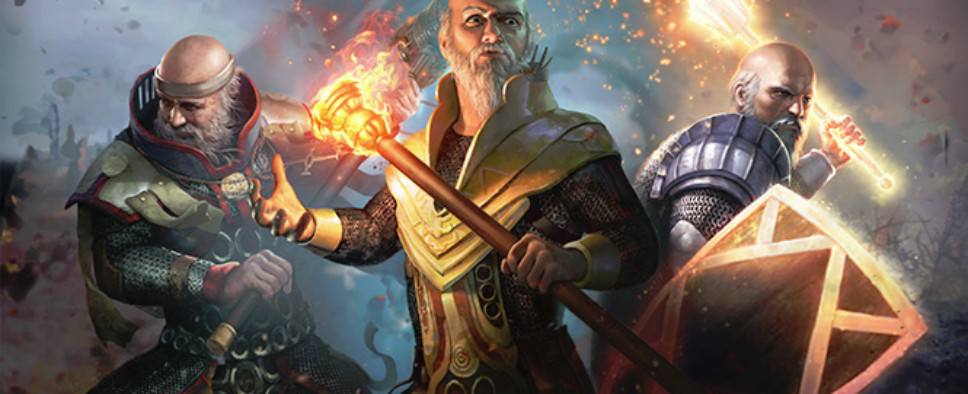 When there was talk about the new expansion for Path of Exile, promising to add a 5th Act to the game, I thought that it was a great idea. Having 5 Acts would put it on par with its glorious predecessor, Diablo II: Lord of Destruction. Then again, 5 Acts is so 2001, right?

The newly announced expansion for Path of Exile, called The Fall of Oriath, promises to bring the grand total of Acts to a round 10. No more replaying the same content with constantly diminishing resistances over and over again. The Fall of Oriath offers a seamless 10 Act playthrough. You can watch the announcement trailer below:





The official forum post rounds up a number of previews, interviews, and gameplay footage from the preview build of the game. One of such previews, by Curse Gamepedia, provides us with a convenient description of what to expect:
What is The Fall of Oriath?
At the end of Act 4, you've killed all of your immediate enemies, and it seems you've finally outgrown Wraeclast. In search of a new adventure, you climb a nearby mountain and enter the familiar town of Highgate. It's here that you'll find a way to transport back to an island from which you were once exiled. That's right - you're going home to Oriath.

Once you've returned, though, it's not what you had anticipated. Chaos is erupting in every direction. A slave rebellion is taking place, and those around you are attempting to overthrow a templar theocracy. Sympathetic to the slaves, you stand to join their cause.

The opulent setting of Oriath provides a unique backdrop for Act 5. You'll battle adversaries in extravagant ballrooms with golden finishings. You'll fight against enemies you've never faced before, some of which have impressive looking capes - almost as though an advanced cloth physics system was added to the game recently. And I haven't even discussed the boss fights yet.

There are 24 boss fights in this expansion, many of which are multi-stage encounters. In the earlier days of Path of Exile, boss fights were less advanced and somewhat straightforward. Now that the game's development team has grown, you can expect arena-like battles with more advanced mechanics from here on out.

A Completely New Game Structure
Previously, you needed to complete Acts 1 through 4 a whopping 3 times before progressing onto the Atlas of Worlds. With The Fall of Oriath, the game's difficulty level system is being removed, and it's being replaced with Acts 6 through 10. Now, you'll only need to complete the story once, Acts 1 through 10, to reach the Atlas of Worlds. But what are these new acts?

In Part II, you'll visit a Wraeclast you're somewhat familiar with - but things have changed. Your previous actions in Acts 1 through 5 have drastically impacted the world you once knew. Towns now have new structures. Karui tribes now inhabit once-vacant areas. You'll take new paths through recognizable areas and even encounter areas you've never discovered previously - like a beach area with a unique boss encounter. While the new acts are comparable to Part I, Part II has many interesting differences.

New Pantheon System
Throughout Path of Exile, different cultures have worshipped a variety of gods - but where have they been in the game? How has Wraeclast never felt their influence? We now know the answer. The Beast you destroyed in Act 4 was suppressing the divine powers within Wraeclast. With its demise, the power of the gods is once again present in the world, and you'll actually encounter these gods in Part II - but if you assumed they'd be benevolent, you assumed wrong.
The Fall of Oriath is currently aiming at a June-July 2017 release date, with a preceeding Legacy League, that will start on March 3, 2017.