Hits: 1277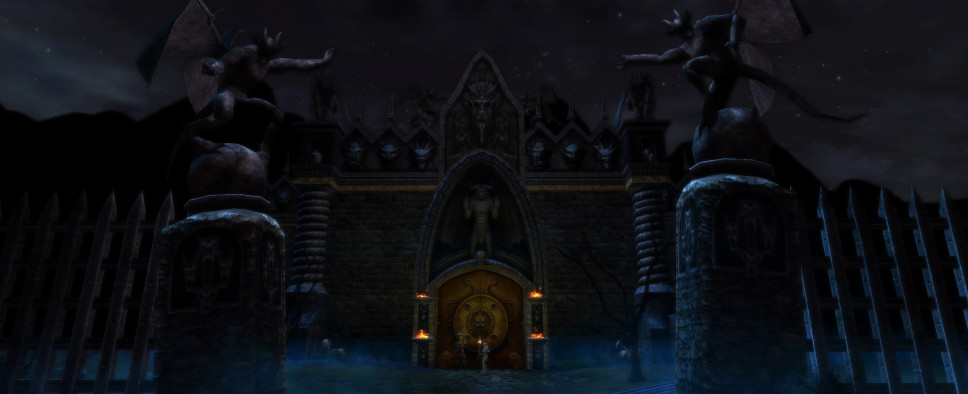 Standing Stone Games' latest producer's letter. In it, we learn more about the impending release of Update 34, their anniversary plans for Update 35, a whole new adventure pack coming in Update 36, and two other updates - of which one will be the promised Ravenloft expansion pack:
We are currently working hard on Update 34, which will feature a new, free dungeon, a champion revamp, and the debut of Reaper difficulty. Champions are creatures that have been tainted or empowered by the Manual of the Planes with bits of planar energy to make them more powerful. To reflect this lore, and to allow you to better identify the threat they pose, champions have been revamped so they are marked with a specific plane, and gain powers from that mark. Each champion has a planar title and a crown icon to reflect the level of its empowerment, so you can identify the challenge ahead of you more easily.

One of the joys of playing Dungeons and Dragons Online is the vast amount of build customization the game offers, and many of you have told us that want more challenge for your top builds as you refine your characters and gear them up. Reaper difficulty will offer new challenges for you. Some characters cheat death so often that even Reapers take notice! In this mode the dungeons you play are much more dangerous, and Reapers roam halls that might otherwise seem familiar. In the Reaper difficulty denizens from the planes aligned with Death are actively trying to kill you, and so is the Dungeon Master! Not for the faint of heart. Reaper difficulty brings 10 Skulls worth of difficulty so you can find the challenge that is most fun for you.

At the end of February we will be celebrating the 11th anniversary of Dungeons and Dragons Online! We'll have special gifts, and the anniversary dungeon will be coming back for an encore. We are also working on Update 35, and hope to have it ready in that timeframe. It will debut several new adventures, a new raid, and a new playable race with the Dragonborn!

After Update 35, we will continue our focus on new content, with an adventure pack set in the Forgotten Realms. The Stonelands are located north of The Stormhorns, and are known as a rocky and hilly region where legend states a castle built above the clouds crashed to Earth. The Stonelands' frequent storms may indeed come from a battle against a magical realm of old. Expect Update 36 sometime in late Spring/early Summer.

After Update 36, we still have two more updates in 2017, and we have already teased that one of those will be our expansion! We are very excited about Ravenloft, which has long been a fan favorite. We are planning lots of new content, Sentient Weapons, and other surprises.