Hits: 1092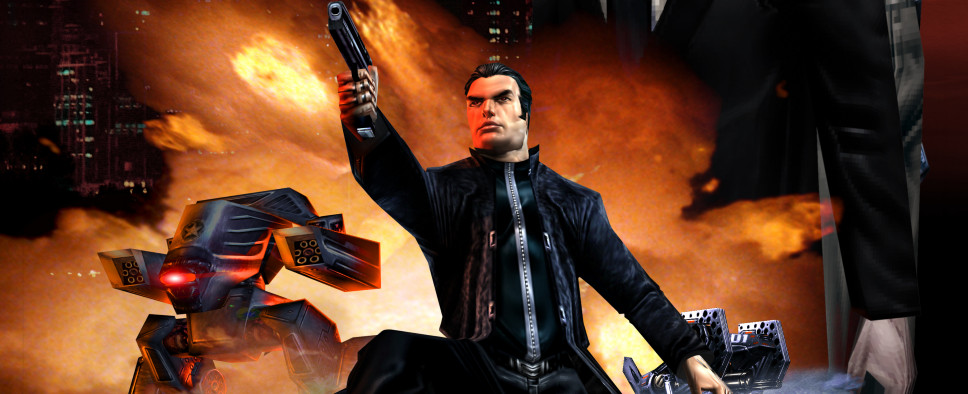 Whenever there is talk about best games of all time, Ion Storm's Deus Ex is always somewhere high up on that list. Countless articles have been written about Deus Ex, countless playthroughs completed. Each one ever so slightly different from the rest. There even is that running joke that whenever someone mentions Deus Ex, someone else installs it. PC Gamer isn't exempt from this and the latest entry in their Reinstall column revisits the venerable FPS-RPG hybrid. The article talks about what makes the game tick, what inspired it, what was left on the cutting table during production, and why, sixteen years after its release, Deus Ex is still a thoroughly enjoyable experience. Here's an excerpt:
In the 'high concept' section of the design document, Ion Storm asks: "Is it better to live free in a world of chaos or live safely in an ordered world of someone else's design?" And that's one of the major themes in the sprawling, labyrinthine story. You play as JC Denton, a government agent enhanced with augmentations that grant him superhuman powers.

When the game begins he's employed by a branch of the United Nations created in response to the growing threat of international terrorism. But after learning that his bosses have ties to a sinister Illuminati plot, he joins his brother Paul in the resistance against them. "Deus Ex plugs into two popular fantasies," reads the document. "The millennial madness that's gripping the world, exemplified by The X-Files and a general fascination with conspiracy theories. And the desire to play with high-tech espionage toys."

And it's these toys, as well as Denton's augmentations, that makes every playthrough of Deus Ex a wildly different experience. The first level, Liberty Island, showcases everything that's great about the game's open-ended design and how it rewards creative thinking. It's smaller than other levels, and I'm still finding new ways to infiltrate it. The statue not only provides a useful navigation point, but her missing head, blown off by terrorists, is an evocative piece of world-building. A clue that maybe everything isn't totally cool in this dystopian vision of the future.

Terrorists have taken over the island, and you have to deal with them. But how you go about this is truly up to you. There are dozens of entry points into the statue, some more dangerous than others. If you want to waltz in through the front door, you can. But you'll have to find a key, hack a series of cameras, and deal with a security bot. Or you can stack crates to climb up to the statue and avoid the security systems altogether, but will have to deal with a group of terrorists in an open area without much cover. You learn these things through experimentation, and that's part of what makes Deus Ex so compelling. You're presented with these big, complex puzzles and the game leaves you to figure out how to solve them by yourself. And when you do, it's hugely satisfying.