Hits: 1104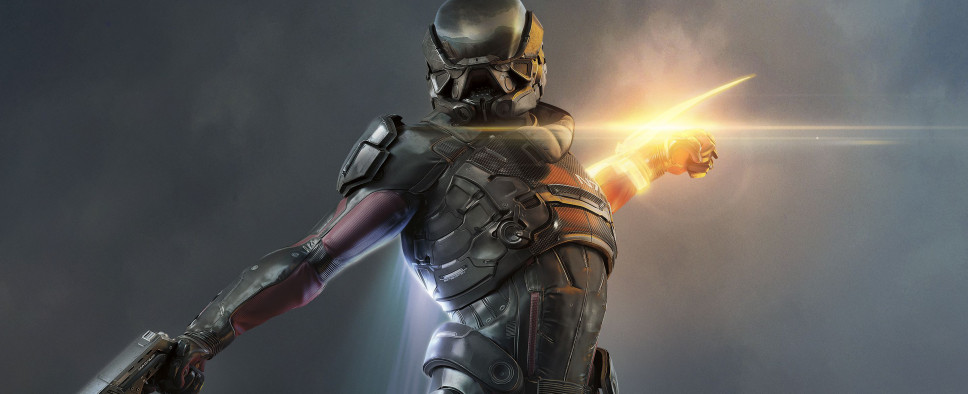 I have to admit that I was expecting something more, given how much EA and BioWare teased today's reveals. Mass Effect: Andromeda is still largely shrouded in mystery, but today we have a new trailer focusing on its cinematics, and a few details on its gameplay, courtesy of GameInformer. Let's start with the trailer, which is apparently in-engine and therefore representative of the final title, according to EA:

Meanwhile, the December issue of GameInformer will focus on the title, and the outlet has already released some exclusive info. There's a a coverage trailer, a reveal of the principal voice actors, and a look into the return of Mass Effect 2's loyalty missions:
"I loved the loyalty missions," says creative director Mac Walters. "As a writer, one of the things I loved was the freedom to say 'I know this character is coming along,' so they can carry a lot of the narrative. That made my job easier, but it also made it more fun, because I could tell a more specific story in one of those missions." That philosophy is carrying over to Mass Effect Andromeda, along with the spirit of experimentation that these missions have; the development team can use loyalty missions to play with some non-standard gameplay elements, and have some extra fun with the dialogue.

As entertaining as loyalty missions can be, they aren't part of the critical path of Mass Effect Andromeda. The game has a wide array of side content that players can choose to pursue – including various exploration activities and a mystery surrounding the Ryder family – and the loyalty missions are just one piece in the larger whole. If you complete them, you are rewarded with a more complete knowledge of your squadmates, but you won't be punished if you aren't interested.

"The big difference between this and ME2, where you did a loyalty mission and that all impacted the ending, is that they're much more optional in this case," Walters says. "If you don't want to engage with them, you don't have to. If you want engage with them after the critical path is done, you can do that."

Finally, for those of you who are collectors, it's also worth noting that the game's collector's editions have been revealed. In truth, I don't know if they can be called Collector's Editions, given they're basically two car toy models ($199 and $99 respectively) without the game included, but I never quite understood the passion for collecting myself so I'm a bad judge.
If you were expecting a release date, you'll be disappointed, as the game is still only slated for Spring 2017. We do know, however, that a new trailer will be unveiled at The Game Awards on December 1st, and EA considers that the Gameplay Reveal of the game, so we should finally understand how it plays then.