Hits: 985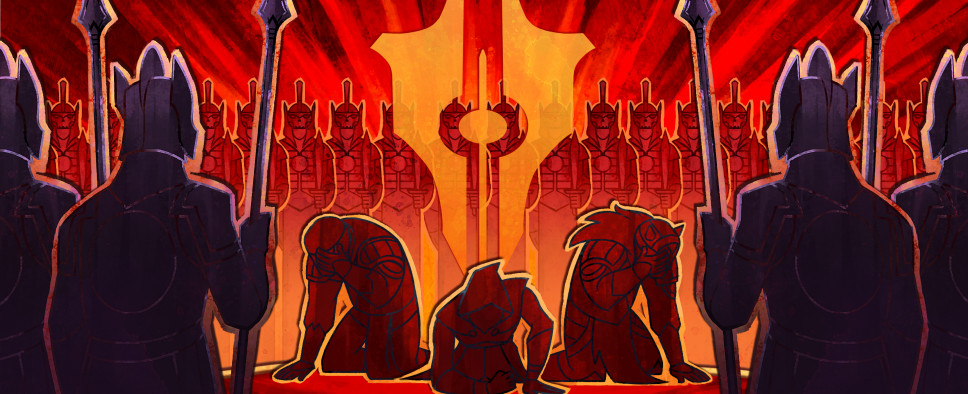 The latest developer diary for Tyranny focuses on one of the companions, Eb, who we've already see die in a battle against the Fatebinder in one of the demos for the title. Apparently things might have gone differently if that Fatebinder had taken another approach:
Eb is a member of an order of mages that study manipulation of water in all its forms, as well as spells that harness the pull of the moons, or that focus the light of the moon Terratus Grave into searing rays. Though their magic makes them formidable in battle, the School of Tides devoted their efforts to the study of the arts and cornering trade along the coasts. While these efforts gave the school prestige and acceptance, they've also turned the school into a peaceful order, one unready for war.

Kyros' conquest of the Tiers would take several years of war through the mountains, but the School of Tides were defeated with ease. Before the first Disfavored or Scarlet Chorus troops crossed into the Tiers, agents of Kyros sent threats to Occulted Jade, Archon of Tides and the school's founder and guardian. Unwilling to bow and unwilling to fight, Occulted Jade fled, taking nearly all of her disciples across the sea to parts unknown. Only four Tidecasters remained behind to fight, and of them, Eb was the youngest.

Having lost her husband, children, home, school, and realm to the war, Eb's life is now little more than battle and living on the run. With the death of her three mentors, Eb is now the last of her kind.