Hits: 5825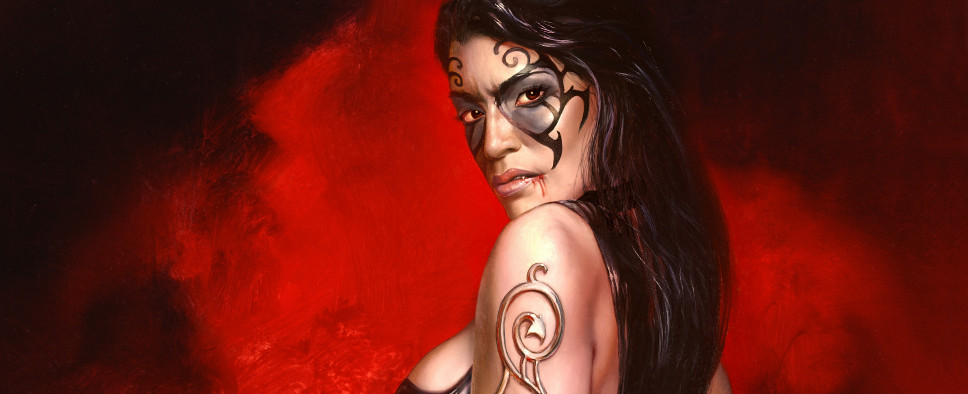 Paradox Interactive may already be hard at work on a Vampire: Bloodlines sequel, but that hasn't stopped Wesp5 and team from continuing their efforts to release unofficial patches for Troika's original RPG. In the version 9.6 patch, we're treated to nearly two dozen notable fixes and enhancements:
+Fixed warform-weapons bug, moved Yugo to pier and limo onto street.
+Adjusted some weapon damages for plus and restored some for basic.
+Added shake to forklift hit and improved two friend emails timings.
+Fixed museum areaportal and small texture issues, thanks Psycho-A.
+Added door to SM haven bathroom and masquerade area outside museum.
+Mentioned Clan Lasombra in the world loading tips, thanks to IanW.
Corrected bad elevator light at Red Dragon and Jezebel's door lock.
Fixed decapitation shot and restored basic drugbox value and rain.
Unified keypad sounds and fixed wrong detection and sounds on Dane.
Fixed museum door not being locked and some minor dialogue issues.
Lowered Asylum music volume after loading and fixed minor map bugs.
Added original Japanese and Russian words to translated subtitles.
Fixed Society of Leopold map hole and reduced artefacts over beach.
Updated SDK and fixed audio loop at Fu Syndicate, thanks Psycho-A.
Made manholes in Venture Tower cellar and Ocean House sewers close.
Fixed bad Kerri dialogue start and delayed Jeanette and Ming ones.
Used autoexec.cfg to fix talk dsp sound and frame rate door issues.
Enhanced some areaportals at Leopold Society and Giovanni Mansion.
Recompiled Kamikaze Zen and Zhao's Warehouse maps to fix some bugs.
Fixed Nosferatu causing Masquerade violations exiting Luckee Star.
Made Chunk not attack you if you convinced him thus in the endgame.
Fixed some Ocean House rails, areaportals, shadows and a map hole.
Adjusted volume of some NPC lines and removed doubled pier effects.