Hits: 1240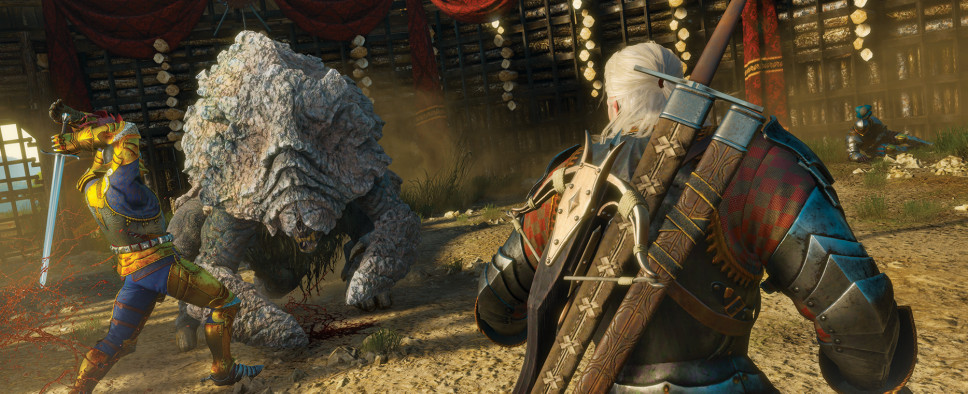 If you play The Witcher 3: Wild Hunt on PC and have it currently installed, you might have noticed that the title recently received a small patch. The patch doesn't fix any bug but adds support for the NVIDIA Ansel technology, giving players with Geforce GTX graphic cards the opportunity to use a large number of new tools to take screenshots of the game.
An example:
Super Resolution (Beta)

Using the power of your GeForce GTX GPU we can capture Ansel screenshots at "super resolutions", such as 63,360 x 35,640. Up to 33 times higher than 1920 x 1080, the most commonly used gaming resolution, screenshots captured at this resolution are incredibly detailed, with even the smallest objects retaining definition when you zoom in. In addition, turning on Ansel in The Witcher 3 increases the level of detail to create the highest quality images possible.

Use Super Resolution to capture incredible screenshots. Downscale to create amazing desktop wallpapers, make screenshots large enough for physical printing, or crop the image without loss of image quality - super Resolution is a brand new innovation with possibilities that have yet to be explored. Check out some examples of Super Resolution in the Ansel Super Resolution Gallery.

To use Super Resolution in The Witcher 3, select "Super Resolution" under "Capture Type", pick a resolution to capture at (the filesize indicates the amount of temporary space required to capture and assemble the screenshot), and click "Snap" (to view multi-GB images on your PC, you'll need to use Irfanview or another 64-bit image application).

Super Resolution forges new ground, creating entirely new functionality that has never before been possible. And over time it will evolve and integrated even more cutting-edge technology that further improves its functionality and feature set. For status updates and a FAQ please follow this forum thread.

While this isn't of particular interest to the average players, I'm curious what dedicated communities will be able to produce with these tools. There are some very beautiful screenshots out there on websites like Dead End Thrills after all.