Hits: 1785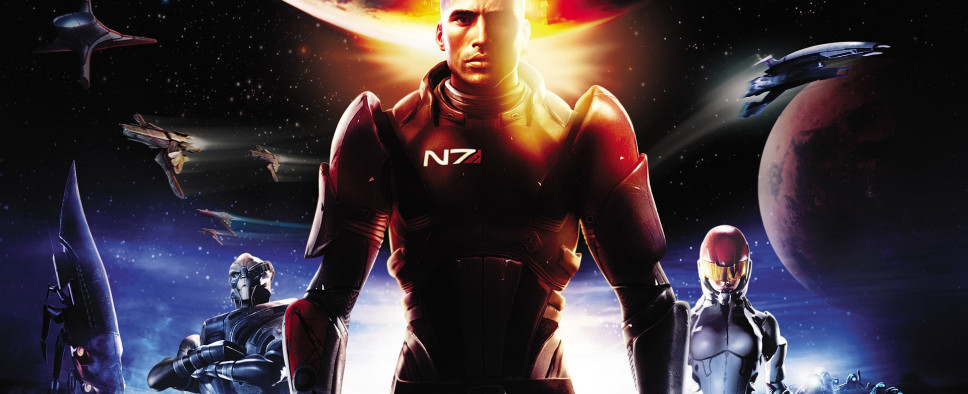 While this article on GameInformer doesn't provide a confirmation of any kind, they offer reasonable evidence from a conversation with EA's Patrick Soderlund at this week's Gamescom to think that the publisher (and BioWare, of course) may be planning to re-release the original Mass Effect trilogy in remastered form for modern consoles. I'll let the quote speak for itself:
In our conversation at EA's Gamescom welcome event, Soderlund stopped short of confirming the remasters are coming, but he strongly hinted that they might be in the offing when we asked about BioWare's sci-fi trilogy specifically.

...

"We have to be careful in choosing the right brands for the right reasons at the right time," he explained. "A remaster is something that you can just do or do it really well. I want to make sure that if we were to do it, we would do it really well and that people feel that it's the same game but it feels so much better in this new shape and form. There have been titles that have come out that have done it really well, and there have been others that maybe haven't done it so well. We just want to make sure that we stay in the 'done it really well' camp."

With Mass Effect Andromeda on the way, the timing seems like it might be perfect to revisit Commander Shepard's adventure. EA says that Andromeda is still on track to make its current release window, though fans have expressed concern since the public hasn't seen gameplay yet.

"You'll get [your first look at gameplay] in the not too distant future," Soderlund said when I inquired about the game's absence from E3 and Gamescom. "I get people want to see gameplay and I just came back from a short vacation and I played through the first three hours of the game. It's very playable, and there is no alarm about, 'Why aren't they showing it?' It's strictly that the game will get the right type of exposure at the right time and that we can the right voice for it. Right now we're focused on our big titles for [October through December], and when that's done, we'll shift to Mass Effect. You'll see a lot more very shortly."
It only makes sense, especially if it coincides with Andromeda's release to help drum up some additional interest from people who either haven't played the original games or people who want to experience them again with higher console/computer specs.