Hits: 1942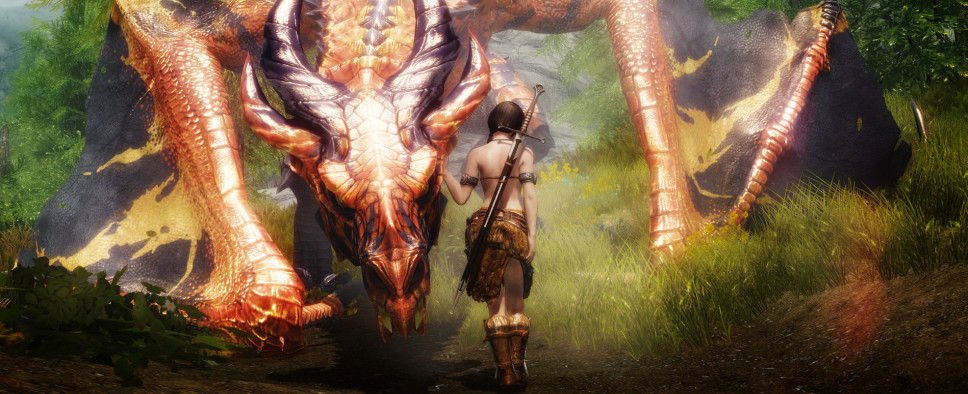 While the answer to the question posed in the title of the latest Digital Foundry article on the Skyrim remaster is, unsurprisingly, "yes", what's more interesting to me is the way mods differ in approach from the official Bethesda take on a revamped Skyrim, often with stronger and less subtle changes to the original artwork and very powerful (and arguably sometimes overdone) effects. Nevertheless, the article makes a powerful case for a modded version of Skyrim, even five years after the original's release.
The new Fallout 4-style volumetric lighting that Bethesda is adding to the Special Edition seems to be one of the big draws for Bethesda's own remaster, together with the promise of an updated 64bit executable:
However, it's hard to call this modified PC version a definite match for the Skyrim Special Edition, or an improvement as such. The foliage, texture and shader improvements are a big plus for the mod approach, and the added depth of field is also spot on. The only snag is getting a good match for the new volumetric lighting, a feature taken from newer titles using the Creation Engine, such as Fallout 4, and retroactively fitted into Skyrim. Certain hacks allow us to generate fog and depth, but none we've tested so far precisely match what Bethesda is going for with its updated engine's lighting.

It's an interesting experiment then, but with mixed results. However, one big advantage for PC players is that the Special Edition is a 64-bit application. As confirmed by Bethesda's Peter Hines , the Special Edition is no longer be restricted by the RAM limits of its current 32-bit executable - a cap at 3.5GB of memory that could cause stability issues in the game when exceeded. Some fan-made mods have already found ways to circumvent this limit, but it's nice to have it applied to the game as a whole, and will be interesting to see how mod scene benefits from it going forward.

Skyrim's Special Edition comes out October this year, a free upgrade to anyone who owns the PC version and all DLC. If you can't wait until then, the bewildering number of mod options on offer can definitely get you closer to that experience - and in same ways exceed it - if you have the patience to experiment. For those happy to wait, Bethesda's updated release is set to deliver a hassle-free upgrade, often prioritising subtle visual upgrades over a grand overhaul to Skyrim's original visual design.