Hits: 1179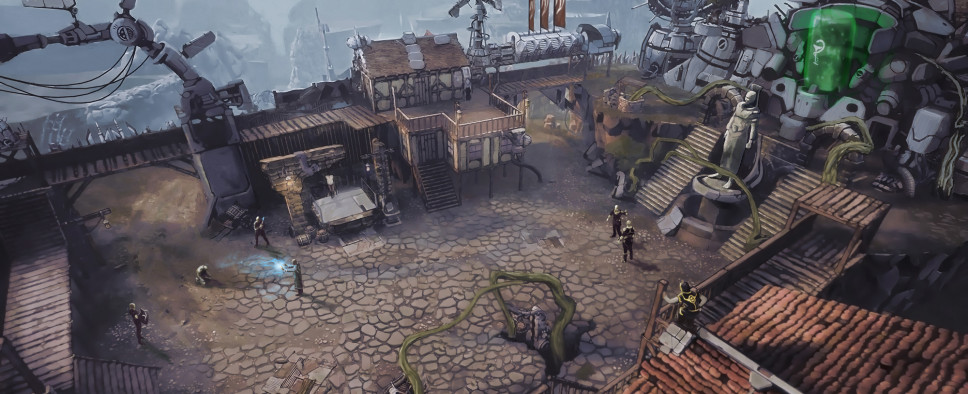 The ex-Witcher developers at Fool's Theory are busy preparing a medieval-meets-steampunk RPG with their isometric offering Seven, and we get to learn more about the upcoming game through this commentary-laden preview on PCGamesN. Here's a bit of what to expect:
The two studios have looked to the Thief series and its peculiar pagan-punk vibe. Seven also shares a sense of vulnerability with the seminal stealth game - a protagonist weaker than his opponents, able to overcome greater odds through cunning and ingenuity.

(You are not a warrior. You are not a knight or a berserker,) warns Kubiak. (You are not using heavy swords, you are not using heavy plates. You cannot just jump in and fight with ten guys because they will kill you.)

Just as you'd be hard-pressed to name another RPG that dabbles in parkour, you'd struggle to find another stealth game with a fast-forward button - implemented here to ensure players don't drift off while hiding from the guards.

But one thing the finest RPGs and stealth games have in common are clockwork systems that intermingle in interesting ways as the player passes through. That's something the Seven team are clearly shooting for. They paint a picture of a player prowling about town, weapons concealed so as not to alarm the populace, overhearing the location of a well-protected prize. Once there they might infiltrate under cover of rain, knowing the streets will be emptier - but taking their time so as not to splash conspicuously in puddles.