Hits: 1002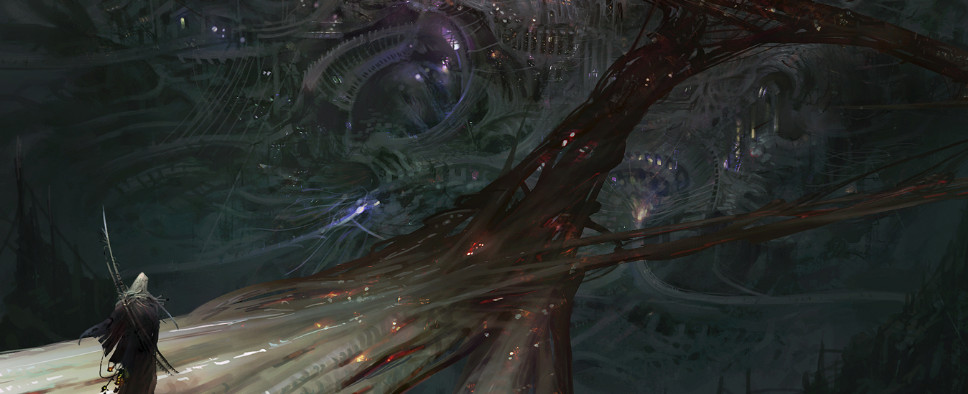 The latest post-funding update for Torment: Tides of Numenera unfortunately doesn't include much in the way of news for the title. We still don't have a release date, but we do know that the developers have completed the first full pass on the game's writing and will now move on its various revisions. Their hope is to have the title reach its "content complete" milestone by the beginning of April:
Torment's story is a carefully crafted one, and "first pass" means we have a lot of revisions and edits still to do as we perfect the game's word-smithing. But it does mean our story and quests are more or less set, and our design, scripting and engineering teams can focus their efforts on tightly implementing our remaining game systems and environment/level scripting.

So what is next for Torment? We are hoping to have the game content complete by the beginning of April. At that point, we will be taking the game into iteration. We are dedicated to getting Torment right, so just like the writing needs to go through polish passes, we have allotted significant time for ourselves to improve upon the game's content. This includes things like additional passes on environment art and visual effects, quests and dialog, user interface art and functionality, and gameplay balance, not to mention fixing bugs and optimizing performance.

The team is also now attempting to address the large volume of feedback they obtained from the Early Access build of the title, and part of the update goes over this particular process. It's an interesting read:
Our beta test for Torment, which released in mid-January, has given us a huge amount of feedback from our community, and it has been invaluable for allowing us to prioritize things we want to change and improve upon. Having people able to submit their thoughts on the game directly while playing it is no small benefit to us and has led to incredibly detailed and nuanced impressions.

...

Of course, there are larger points of feedback we receive which can't always be handled with a simple bug report or which require more significant design decisions, writing or engineering. For those points where we see significant amounts of feedback or critique, we often end up taking meetings dedicated to those topics, and the team will discuss how to act on it. One example might be specific combat or interface issues, and another might be a particular quest or story element we feel we want to change. From there, we work on a plan to address that in a way that fits into our development timeline, figure out exactly what needs doing, and then task that work out. A lot of this is often handled by my compatriot and name-brother Eric Daily, who is invaluable at keeping things on track behind the scenes.