Hits: 4307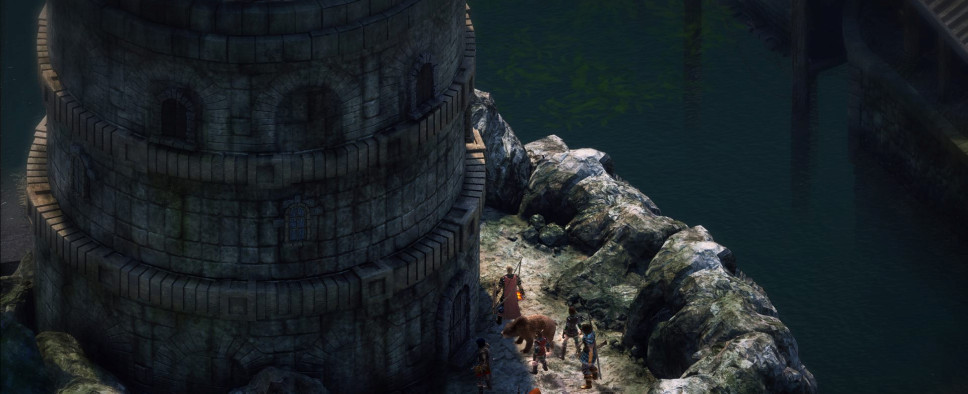 The most notable news we get out of the latest Pillars of Eternity Kickstarter update is that the beta of patch v3.0 for the title is out today. The patch -- which is meant to be officially released together with The White March Pt. II expansion -- makes a large amount of changes to the UI, balance and skills, and also introduces some content to the notoriously thin stronghold. The full patch notes are available at this link. There's a lot to take in, but I'm going to quote at least the New Features section:
New Features

New content for the Stronghold that has you, as lord or lady of Caed Nua, decide the fate of your vassals and send your companions on new and exciting adventures.
There is also a new quest line that allows you to defend your claim to Caed Nua (will be released in 3.0 final).
Knockout Injuries have been added as an option for those that want it. Injuries are added to characters that are knocked out in battle and are only removed by resting.
Story Time mode has been added. This difficulty setting is for people that want to experience the Pillars of Eternity story without having to build a party of adventurers focused on combat.
Athletics has been revamped so that it allows characters to cast Second Wind. A powerful healing ability. A higher Athletics skill increases the size of the heal.
Survival now grants rest bonuses. A higher Survival skill will unlock more rest bonuses or increase the strength of existing bonuses.
Many new creatures have been added to the Bestiary.
The Action Bar has been reorganized so that it is easier for players to see their Per Encounter, Per Rest, and Watcher abilities.
The end of the game (Act 3 and second half of Od Nua) has been revised to remove the number of "trash" encounters and increase their difficulty.
A high level scaling option has been included for anyone that enters Act 3 at a high level.

The developers are also interested in getting some feedback on some of the new features and adjustments, so if you're playing with the beta patch you might be interested in knowing what they want to know about it:
The value/feeling of Athletics and Survival, both on their own and relative to other skills. Do any of the Survival bonuses feel way out of line with the other bonuses?
How do Knockout Injuries feel? Are they too punishing? Not punishing enough? Do any injuries feel way out of line with other injuries?
Assuming you like the idea of Story Time, how does it feel to you? Does it make the game more enjoyable for you, or does it just remove combat as an obstacle that you didn't like in the first place?
Do you like the new Stronghold Adventures? Do you like the narrative elements of them? How do the unique items you get from them feel? Do any of the unique items seem out of line with other items considering their relative difficulty level (i.e., comparing Minor to Minor, Grand to Grand)?
Do you like the presentation and content of the Stronghold Visitor Dilemmas? How do you feel about the setup of the scenes? Are there any dilemmas that you don't like? Do you feel like the dilemmas all give you a good range of options for resolving them?
Does the combat in the last third of the main game (from Elmshore on) feel better? Specifically, have we removed enough battles that feel like trash mobs or filler? Have we improved the fights there so they are a) challenging and b) more interesting?
The same question, but on levels 7, 8, and 11 of the Endless Paths of Od Nua.
Finally, Obsidian has also released the Localization Builder tool for enterprising fan translators who are interested in translating the title to their own language. The tool requires a legitimate copy of Excel but is otherwise free, and a tutorial for it can be found on YouTube (we've embedded it below):