Hits: 3146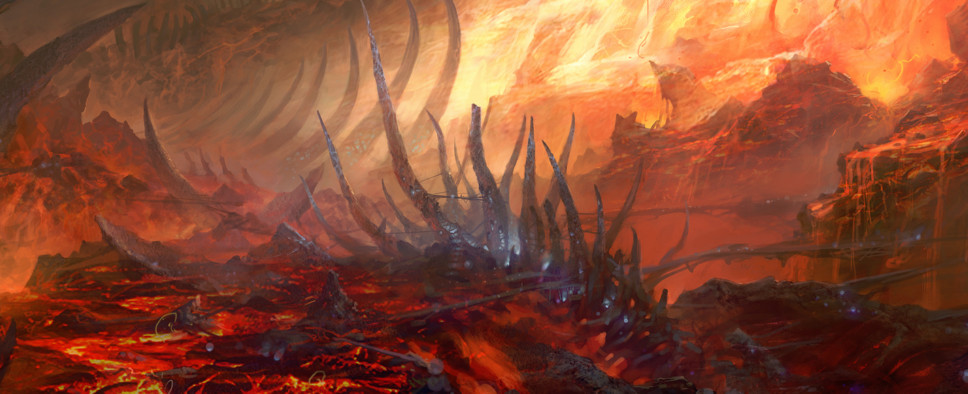 InXile Entertainment has included two important announcements in the latest post-funding Kickstarter update for Torment: Tides of Numenera. First of all, project director Kevin Saunders has announced that he and the studio mutually decided it was time to part their working relationship. While no motivations are given, Saunders stressed that he was proud of the game and that the project is currently in good hands and moving at full speed:
Progress on the game is fantastic. We have written and implemented over a half million words. The majority of environment art is completed and being polished. We have assembled an exceptional team, combining skilled veterans from Wasteland 2, superstars from our pasts, and new talent discovered over the course of the project. The project is in great hands, with Adam Heine, Colin McComb, and George Ziets continuing to provide design leadership and direction.

As with any product launch, there will be the inevitable challenges to overcome, but like a finely tuned engine, things are humming along. I'm proud to have played a part in creating and tuning that engine, which is where my unique experience and skills were most beneficial to TTON. With the major creative and production decisions now resolved, and the team charging full speed toward completing the game, inXile and I have decided it is time for me to depart from the studio. I am proud of the project that I'm leaving in capable hands, and while I do not know what I'll do next, I look forward to new challenges and opportunities.

It has been a privilege and an honor to help craft this game for - and with - all of you. I thank you for having given me the opportunity to lead this truly extraordinary title. It was effectively your generous pledges that gave me the job that I have held since I led TTON's Kickstarter campaign. I also thank Brian Fargo and Matt Findley for being leaders of the RPG renaissance we now enjoy, for making TTON possible, and for trusting and empowering me to lead the project through this point.

Between Saunders' departure and the game's launch, inXile veteran Chris Keenan, who previous led Wasteland 2 and its Director's Cut, will take the reins of the project. It was up to Keenan, in fact, to announce that the game will be delayed to 2016, though this announcement will probably be unsurprising for many of us, considering how late in the year we are and how the Alpha Systems Test for the game have just started. There is a silver lining, at least, as the game's beta is still planned for this year:
As a fresh set of eyes on the project I can tell you it's shaping up to be the awesome experience you all expect and deserve. However, to maintain the quality standard we've set for ourselves, we can't rush through these final stages to get it out the door. Instead, we're going to take the time we need on Torment: Tides of Numenera, which means we are planning a 2016 release.

An important part of our process is getting the game in your hands and iterating based on your feedback. Releasing the Crisis Alpha Systems Tests was a big step for the team. We've been happy to receive detailed feedback on what can be improved, and very gratified to see our backers respond that we're heading in the right direction.

Now, it's on to working towards the beta release. The level art is largely done, and we're making good progress on the general game systems, level design and UI elements . We'll keep you posted on the progress of the beta release in the upcoming updates, as we have full intentions on releasing the beta this year. I look forward to leading this incredibly talented team and working with all of you to bring Torment to completion!

Overall, I can't say I'm brokenhearted about the delay, considering I never really expected the game to release this year, but I'm certainly surprised by Kevin Saunders' departure. I can only hope he'll continue to provide his expertise for titles of this ilk.