Hits: 2520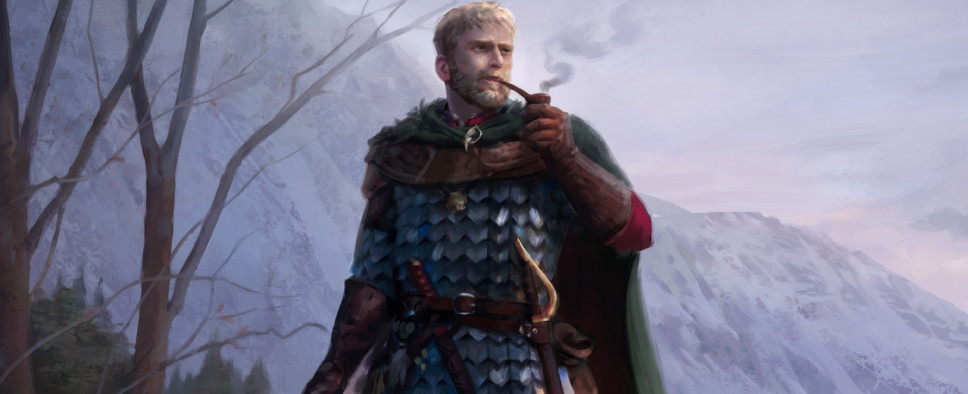 We're just 8 days away from the release of Part I of The White March, Pillars of Eternity's expansion, and I thought this would be just about the right time a couple of additional pieces of coverage I've found since Gamescom.
First of all, Capsule Computers interviewed producer Justin Britch, who discusses the improvements to the game's scripted interactions and his favorite aspects of the game:
That's good to hear! So what is something that you got good feedback on and that you've expanded upon in the expansion?

Well something that players really enjoyed in the original game was our scripted interactions. We've made a huge effort to include more of those with more reactivity in the expansion. So now, scripted interactions will react to what classes you have going in to them and you cast spells (if you're a spellcaster). or they'll react to what race you are and whether you're a heavy or a light race.

'˜Heavy' or '˜light' race?

Well so, we have '˜Aumaua' which are these largely than human-

Oh! You mean physically!

Yes! So we have a variety of different races, all with different sizes and if you have a very large character trying to do some very nimble task then it is going to be more difficult for them. That's the kind of reactivity we wanted to showcase in our scripted interactions. We really liked making them and hopefully players will like them as much this time around.

While GamingBoulevard has a preview:
Pillars Of Eternity is a spiritual successor to Baldur's Gate trough and trough. It's a heavy RPG experience which any fan of the genre will be sure to appreciate if not love. And with Obsidian, the main go-to guys for RPGs, you know you're getting a solid game. Pillars Of Eternity is getting DLC which I would call more of an expansion pack. It adds new characters like a weird Monk who's pretty out of it and more interesting is a serial killer whose soul, after her execution, has been bound to a robot body. Because of that she doesn't get to equip armor since her (body) is armor itself. Other than that being a frickin cool idea for a character.

Finally, it's worth noting that the achievements for the expansion have been revealed, and Obsidian is currently working with GOG to make the game's achievements available on GOG Galaxy. Apparently the new dragon introduced by the expansion will be called "The Terror of the White March":
The Pillars of Eternity team has some exciting news for all of you diehard achievement hunters. The first part of the upcoming expansion, The White March, will introduce seven new achievements for you to collect on your journey to explore the mysteries of Durgan's Battery.

We are also working closely with the GOG team to add achievements through GOG Galaxy.

Can you gain the achievement for defeating the Terror of the White March?