Hits: 1245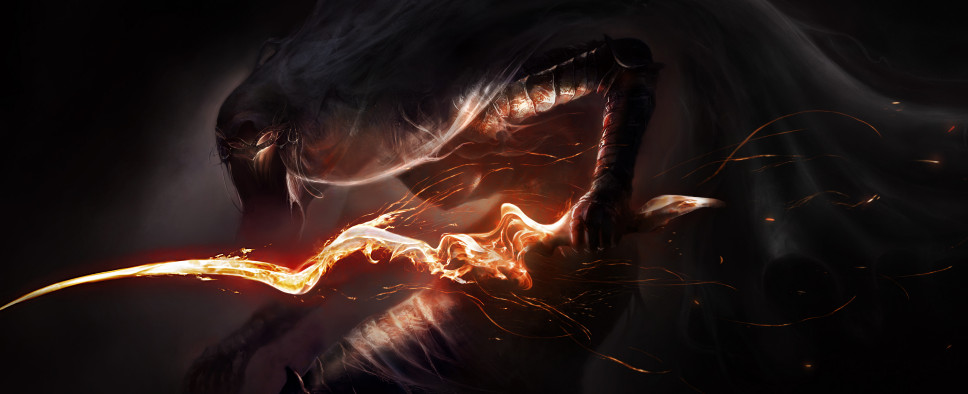 While a few snippets had been floating around for the last couple of days, GameSpot has only now published its full interview with From Software president and Dark Souls III/Bloodborne director Hidetaka Miyazaki. During the interview, Miyazaki talks about his directorial style, his commitment to delivering high quality projects, his busy schedule that sees him directing both Dark Souls III and the Bloodborne DLC at the same time, the differences between Dark Souls and Bloodborne, and more.
Here's a couple of interesting snippets:
What lessons did you take away from Bloodborne for use in Dark Souls 3?

There's some good things I've taken from Bloodborne, but at the same time there were several things that were created because they're uniquely Dark Souls and only work in this series. From Bloodborne, I've taken the limit on resources, which will add additional gameplay strategy. Having certain items give certain effects is another thing that I took over from Bloodborne.

While working on Bloodborne, I realised several unique things that I can only get in Dark Souls. For example, letting players have a variety of character builds, in Bloodborne I tried to embed characteristics into certain characters and weapons, rather than letting players build their own characters.

Bloodborne was also based on gothic, cosmic horror, but I realised I missed working on dark fantasy. That brought me back to Dark Souls. I was always thinking (classic metallic knight armour is awesome,) but couldn't use that in Bloodborne because it's a different genre. That's something you can only get in the Dark Souls series.

Dragons too! And magic! That actually led to me coming up with a new way to evolve the franchise.

...

You've said your approach is to give full direction on games. But there is the matter of Bloodborne DLC, which many fans have hoped you'll be involved with heavily. Can you clarify the level of commitment you're giving to that?

The bottom line is, I think I can do it. I believe I can do both the Bloodborne DLC and Dark Souls 3. The reason is because this isn't the first time I've had to work on two projects at the same time. When I was doing Demon's Souls, I was also working on Armored Core: For Answer. Even for the original Dark Souls, I acted as producer and director.

In the case of Bloodborne, although I was the lead game director, there was another director level person that also contributed. This is the same for Dark Souls 3. Actually, [Yui] Tanimura-san, the director of Dark Souls 2, has already joined the [Dark Souls 3] team, which will allow me to work on core gameplay design while other things are taken care of.

As long as I am listed as game director on the end credits, there's a certain level of quality the game needs to meet. I can guarantee that the game quality will reach that.

Both Dark Souls 3 and the Bloodborne DLC will reach that quality bar?

[In English] Yes!