Hits: 2997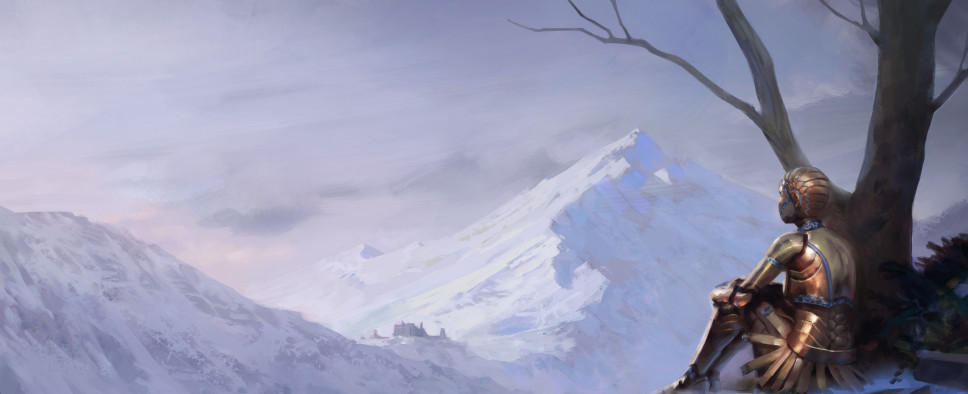 Update: We now have got our hands on the official press release, which mostly confirms what we already know at this point, though it also stresses that the story is penned from Obsidian new entry and novelist Carrie Patel, and lead writer Eric Fenstermaker:
Pillars of Eternity to Release First Expansion on August 25, 2015

'The White March - Part I' Adds New Story and Features to Critically Acclaimed RPG

IRVINE, Calif. Aug. 5, 2015 Obsidian Entertainment and Paradox Interactive announced today that (The White March Part I,) the first expansion to Pillars of Eternity, will be released on August 25, 2015. (The White March Part I,) revealed during E3 2015, adds a tremendous amount of new content to the Pillars of Eternity universe, and can be played alongside the original game whether players have completed the core game or not. The expansion offers a higher level cap, artifacts, new companions, new abilities, and a new realm to explore along with an expertly crafted story from Carrie Patel, author of the Recoletta series and writer on the original Pillars of Eternity, and Eric Fenstermaker, lead writer on Pillars of Eternity and one of the co-writers of South Park: The Stick of Truth alongside show creators Trey Parker and Matt Stone.

Take a peek at what waits in The White March - Part I with the reveal trailer.

Pillars of Eternity is a role-playing game (RPG) inspired by classic titles such as Baldur's Gate, Icewind Dale, and Planescape: Torment, backed by over 70,000 fans and released to critical acclaim in March, 2015. Featuring an original world and game system that evokes and improves upon the traditional computer RPG experience, Pillars of Eternity now ventures into new parts of Eora in its first expansion, (The White March Part I,) including a selection of snow themed environments inspired by Icewind Dale. The White March - Part I offers new features for first-time players and veterans alike, including new rogue and monk companions, a party-based AI system, multi-class abilities, and many new challenges to conquer .

For more information on Pillars of Eternity, visit http://pillarsofeternity.com/.
Original story: Breaking news from GamesCom comes our way via the folks at Eurogamer, who are reporting the official release date for the first Pillars of Eternity expansion, The White March Part I. The snow-themed add-on will be released this month, on August 25th.
Just as a reminder, the expansion will be added to the main game Tales of the Sword Coast-style, and will be tuned for the mid-levels (level 7 and above), though optional level scaling will be available for high-level characters, should the player want more challenge. To better prepare the player's party for the additional dangers, the developers will introduce a number of additions: soulbound weapons that will grow in power over time, lesser versions of the other classes abilities to spice up builds, and even two new companions, a Monk and a Rogue.
Together with the expansion, Obsidian is planning to release a new large-scale patch, update 2.0, that will include range and hit-chance indicators, single-character stealth, and a large number of balance changes and bug fixes.