Hits: 1018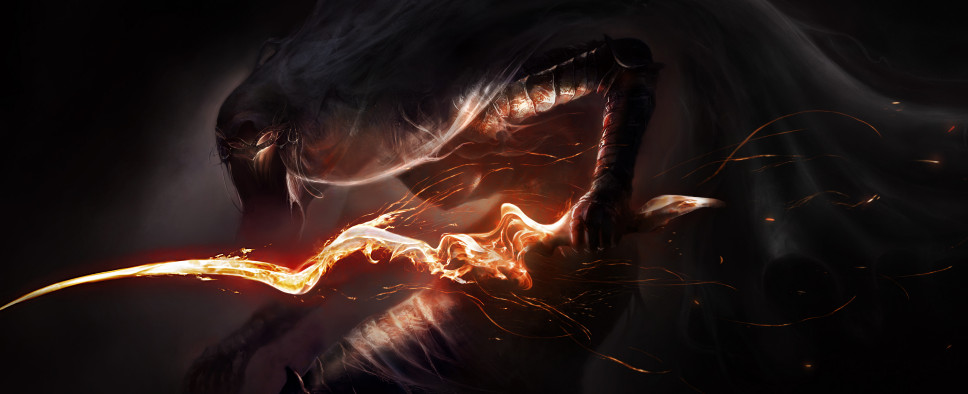 According to the announcement press release for Dark Souls III that we have been sent, the third game in the successful Japanese action-RPG series, which is slated for a release on PlayStation 4, Xbox One and PC in early 2016, will be the "final episode" of the saga. Considering the apocalyptic scenario depicted in the CGI announcement trailer I'm inclined to consider the possibility, though I won't actually believe it until From Software and Bandai Namco stop publishing games with "Dark Souls" in the title:
BANDAI NAMCO Entertainment Europe announces DARK SOULSTM III for XBOX ONE, PLAYSTATION®4 and PC

A dark and brooding fantasy adventure awaits players in a vast twisted world full of fearsome beasts, devious traps and hidden secrets.

Leading interactive entertainment company BANDAI NAMCO Entertainment Europe today proudly announced DARK SOULSâ"¢ III for an early 2016 release date for the Xbox One®, all-in-one games and entertainment system from Microsoft, PlayStation®4 computer entertainment system, and STEAM® for PC.

Developed by acclaimed Japanese developer FromSoftware and directed by Hidetaka Miyazaki, DARK SOULSâ"¢ III is the latest chapter in the critically acclaimed DARK SOULS series with its trademark sword and sorcery combat and rewarding action RPG gameplay. Players will travel across a wide variety of locations in an interconnected world of unrelenting challenge and deep RPG gameplay as they search for a way to survive the coming apocalypse.

(The DARK SOULS brand became a phenomenon thanks to amazing work from our dear partners FromSoftware and our very own BANDAI NAMCO Entertainment teams). said Herve Hoerdt, Vice President of Marketing & Digital at BANDAI NAMCO Entertainment Europe. (But above all, we are blessed to have such a supportive and loving community, and we are happy to dedicate this final episode to them!)

DARK SOULSâ"¢ III will arrive on Xbox One, PlayStation 4 and PC early 2016.

We're going to update our database soon with screenshots and artwork for the game.