Hits: 1531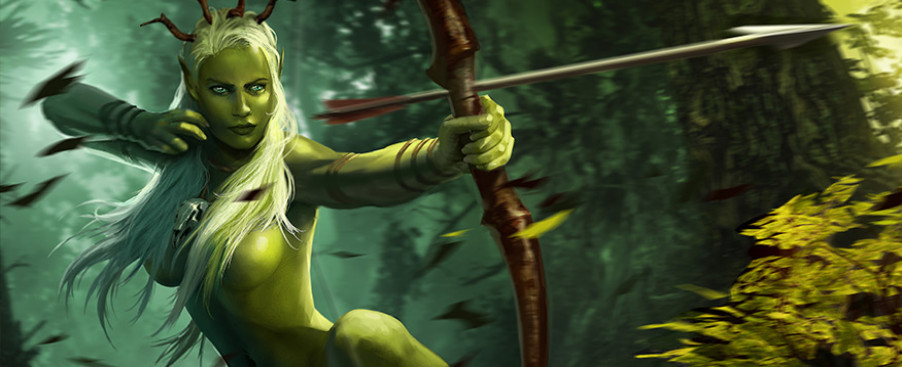 CD Projekt RED fired over a press release announcing that a new "Friends and Foes" update is now available for their RPG-lite, combat skirmish-focused mobile title, The Witcher Battle Arena.  New characters, new items, a new ranking system, balancing tweaks, and much more are in store for anyone who gives it a whirl:
The Witcher Battle Arena Friends and Foes is LIVE!

CD PROJEKT RED, creators of The Witcher series of games, announce the release of (Friends and Foes), an extensive content patch for The Witcher Battle Arena. Downloaded over a million times, available as a free download on iOS and Android, The Witcher Battle Arena combines epic arena-based skirmishes with RPG-like hero customization.

The (Friends and Foes) update introduces an array of improvements and features
'¢ New legendary items: new boots, belts & gloves for every character
'¢ Friend system for team-based play with friends
'¢ Tutorial system intended to teach new players the basics of the game
'¢ Ranking system and leaderboards for competitive play
'¢ New mode: deathmatch
'¢ New Map: Berserker Shrine
'¢ Item shop: legendary belts, boots, and gloves are now available for purchase (only for in-game currency)
'¢ Player profiles for easier match and statistics tracking
'¢ Unlockable avatars for profile customization
'¢ New Character: Triss Merigold, who wields powerful ice magic
'¢ New skins: legendary skins for Saskia and Triss
'¢ New weapons: 2 Legendary and 1 Rare weapon for Triss
'¢ Daily rewards system that rewards gamers who play the game every day
'¢ Improved skill targeting for better accuracy
'¢ New bomb: Stenchbulb, a non-damaging bomb that slows and silences every enemy within a certain area from explosion
'¢ Easier way to change between characters in the menu for more intuitive navigation
'¢ Twitter and Facebook integration
'¢ Deep balance changes for most characters

For more information about the game, please visit thewitcher.com/twba

About The Witcher Battle Arena
The Witcher Battle Arena is a multiplayer online battle arena (MOBA) game in which players take control of iconic and powerful characters from the Witcher universe. Fight alone or together with your friends, clash with opponents from all over the world and earn experience and valuable resources. Develop strategies and tactics to best suit your playing style and deploy them on the battlefield to show everyone who's boss!

About CD PROJEKT RED
CD PROJEKT RED is a development studio established in 2002 and based in Warsaw and Cracow, Poland. Creators of The Witcher and The Witcher 2: Assassins of Kings. Both RPGs were praised by critics and fans, gathering over 200 awards and selling over 8 million copies to date. Originally a PC developer, CD PROJEKT RED has also released The Witcher on Mac and The Witcher 2 on Xbox 360, PC and Mac. The studio is now working on The Witcher 3: Wild Hunt, a fantasy RPG with a character-driven, non-linear story set in a vast, open world. The game will be released March 19th, 2015 on Xbox One, the all-in-one games and entertainment system from Microsoft, Playstation®4 and PC. The developer is also working on Cyberpunk 2077 in collaboration with Mike Pondsmith, the original designer of the pen-and-paper Cyberpunk® futuristic RPG system in which the upcoming game is set. CD PROJEKT RED's mission is to take the passion they have for games and harness it to make the best RPGs in the world. Along with GOG.COM, the Internet's leading destination for the best DRM-Free games in history on PC and Mac, CD PROJEKT RED is part of the Warsaw Stock Exchange listed (ISIN: PLOPTTC00011) CD PROJEKT Group.