Hits: 1490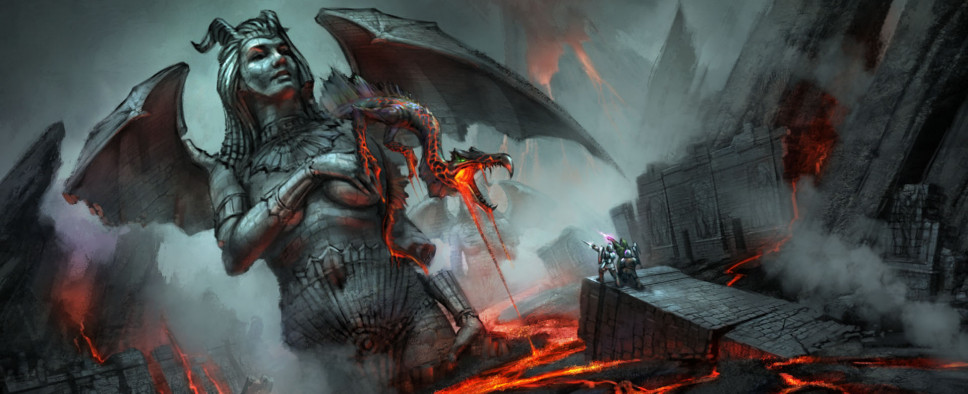 The updates feed on the official Shroud of the Avatar: Forsaken Virtues website continues to keep us informed on the game's development progress and reach, as well as alerting us to the handful of new builds that have been released over the past few months. The latest of these is Release 15, and it has spawned the usual postmortem video, a report of its showing at GDC, and more.  We've also learned of two new interviews with Richard Garriott on GamersNexus and Red Bull, which I'll quote from:
"We would love to call this game an Ultima," Garriott exclusively tells Red Bull. "To date though, we have had little luck in discussions to re-acquire such rights." Even without the iconic name, Shroud of the Avatar: Forsaken Virtues is unquestionably cut from the same cloth as Garriott's famous RPG franchise. "What made Ultima unique was a set of design principles which remains unique to much of gaming," he continues.

"In simplified form it includes such items as a living detailed world with stories about virtue and social issues; challenging a player's personal beliefs and holding up a mirror to the way these might be viewed, fiction supporting you coming to our world as an Avatar, stripping away most overused fantasy conventions while using only parts that clearly add to the experience and, finally, deep use of social tools and player communities."

Shroud of the Avatar is another Kickstarter success story. The initial campaign raised a not-inconsiderable $1.9million (€1.7m), while additional crowdfunding has brought in an extra $1.1million (€1.1m) as of January last year. Garriott is a man who has clearly had to take some big risks during his illustrious career, but even he found this new crowdfunding experience daunting, at least at first.

"It is exciting and terrifying to step off that cliff," he says. "If it hadn't worked, I'm not sure what we could have done next. But after adjusting to life building with, and for, the community, it's obvious this was the perfect way for us to proceed. At this point we get much more than financial support from our community; they inspire and often lead us along the way."

Set in a world which manages to combine the best elements of Ultima, Lord of the Rings and steampunk fantasy, Shroud of the Avatar is also set to benefit from the input of esteemed author Tracy Hickman, responsible for TSR's beloved Dragonlance novels, which took place in a shared universe created to run alongside the company's popular Dungeons & Dragons role-playing game. Garriott feels that in the past, he has crafted his most memorable tales when working with other talented individuals, and he's truly excited by this latest partnership. "Previous to Tracy, I feel the best stories in Ultima came when I collaborated with Warren Spector," he comments. "So having Tracy, who is a New York Times bestselling author on the team, is incredible."