Hits: 1261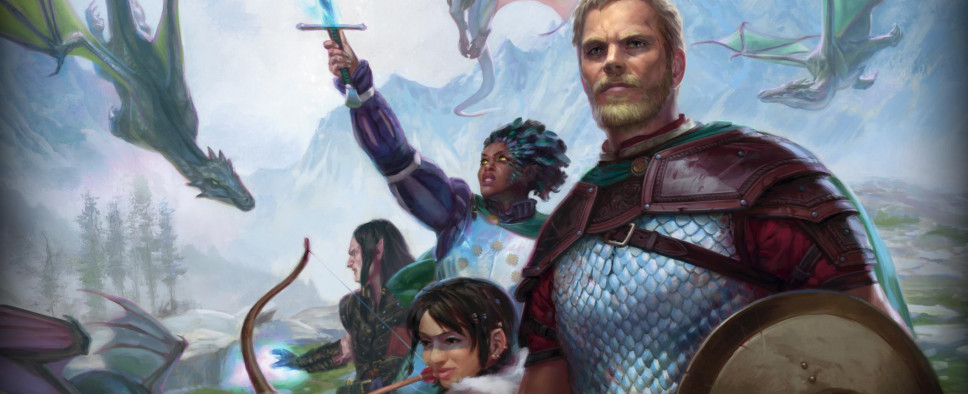 Obsidian Entertainment has pushed out what is likely to be the last post-funding update for Pillars of Eternity before its March 26 release date. It is mostly a round-up of the info and materials Obsidian and Paradox have released in the last couple of weeks, but it also includes the announcement that today will see the release of the last backer beta build for the title and a reminder to backers to fill their surveys before release:
Tell Me More about Confirming Pledges

Don't mind if I do.

Step one, and this is very important, make sure you have gone through and confirmed your pledge if you haven't already. Almost all of you have already done this, but there are a few folks that still haven't confirmed their pledge. If you don't confirm your pledge (including adding a shipping address for physical goods) we may not be able to fulfill your rewards in a timely manner.

If you need more information about how to confirm your pledge check out Update 69. It goes into full detail about pledge management in the Backer Portal section.

If you have a survey that you never completed, please do so. If you have in-game rewards (like an NPC, an item, or even backer credits) we most likely will be unable to fulfill those rewards because the game is close to releasing, but we will do our best to get those rewards into patches or the expansion pack.

So, let's say that you have completed your pledge confirmation. What do you do? Well, not much right now. On the week of release we will give you another backer update that goes into detail on how to use our reward redemption system on the Backer Portal. This will show you how to download all of your rewards. If you would like a preview of the system, it is explained in detail in Update 83. Just check out the Wasteland 2 section and it will describe how key redemption works.