Hits: 1125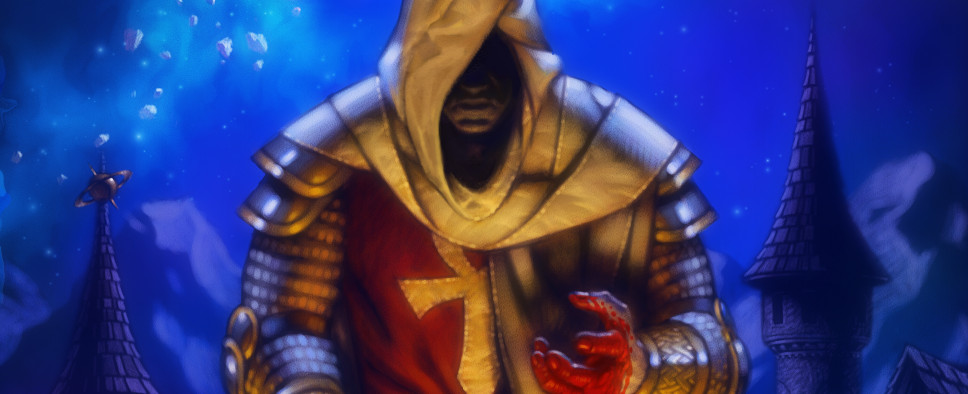 Portalarium executive producer Starr Long explained the kind of features we can expect from Shroud of the Avatar's single player mode and why the game's story seemingly hasn't been a focus so far, on the game's official forums. There have been some, in my opinion not entirely unjustified, complaints from the title's community on this subject. Shroud of the Avatar was marketed as a successor to the entire Ultima series, during the Kickstarter campaign, which would allow a player to select between playing single player, with friends, or in a full multiplayer mode. However, the game that has been shown so far seems to be focused entirely on the multiplayer aspect and is seemingly shaping up to be a successor to Ultima Online more than any other Ultima title.
According to Starr Long, though, the single-player, story-driven aspects of the game still need the foundation that the team has been building so far, which is why they haven't received attention yet:
As we have stated elsewhere we have to build the sandbox first and then layer the narrative on top of that. It will totally fail if we try to do that in reverse. Please be patient and know we are as committed to the Single Player Offline mode of play as we are to online, we just have not gotten to it yet.

Features planned for the single player mode include a save system in line with what we expect from single player titles, full-fledged companions that will travel with the player character, different spawn rules, and more:
Save Games: One of the benefits to our distributed server model is that even though we are a client-server game we offload some of the server work to the local machines of our users. For offline mode the server (including all data) will be entirely client side so we can relatively easily provide the ability for users to restore their game from backups, aka Save Games. For Episode 1 launch we are planning to give players the ability to have multiple Save Games!
Companions: In Online modes companions will appear to the players from time to time along the story but they will not travel with the players. We did it this way for the Online modes because we did not want clones of these key NPCs in the same party of players. For offline mode we don't have to worry about this though! This is, by far, the most requested feature and we intend to provide a small set of Ultima like companions that will journey with you. They will still periodically go off to do (their thing) as part of their virtual lives but for the most part they will indeed be companions. We intend for them to each have robust conversation and AI so that they truly feel like individuals (as they did in the linear Ultimas). In combat they will have commands similar to the pet commands we have now. For Episode 1 we have a long wishlist of features that are probably outside scope but
Spawn Rules: Some scenes will never respawn (creatures and resources) in offline mode (clearing a dungeon for example). The scenes that do respawn may do so on a very slow timer or only if there is a game state change that requires them to respawn (ex. a Town Siege by the Undead). We will balance this to make sure the game feels like it is reacting to the player but it is also providing enough resources for crafting.
Content: There are a few items that we are not going to sell in game in Online mode including the Castle and Keep sized lots. However we do plan to make those available in Offline mode along with a handful of other items yet to be finalized.