Hits: 2677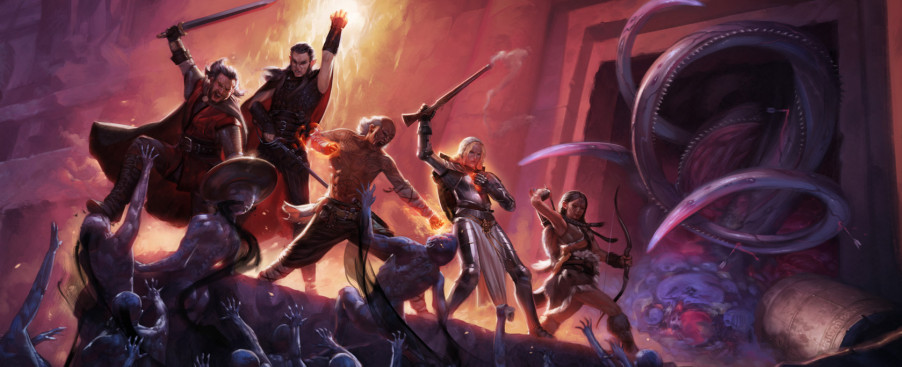 Obsidian Entertainment has released a new update for the Pillars of Eternity Kickstarter. The update informs us that the majority of the backers asked for discs to be sent with a second shipment, after the physical rewards had already been delivered (one of the two options outlined in the previous update), though Obsidian is still discussing with Paradox whether it will be possible to allow backers to ask to receive all their rewards together at a later date. In addition to that, the update contains information on the game's strategy guide and Obsidian's panel at PAX East.
A snippet on the strategy guide:
We've been hard at work collaborating with Prima Games on the strategy guide for Pillars of Eternity. The folks over at Prima Games are not only working on creating the awesome Digital Guide for you backers, but will also be releasing a beautifully printed copy of the guide. Pillars of Eternity is a big RPG, and Prima Games is working to make sure that every inch of our huge game world is covered. The guide will include:


Main Quest: A comprehensive walkthrough of the main story.
Side Quests and Tasks: An easy reference to all side quests.
Atlas: Maps for all critical locations in the vast world of Eora.
Training: How to create a character and expertly assign points to attributes and skills.
Achievements, Secrets, and exclusive bonuses.


The guide will also feature a Thank You section. If you pledged at a tier that included getting your name in the game's credits, you'll also find yourself featured here! As an added plus, all physical copies of the guide will include an access code for a free digital guide, viewable on any connected device. If you missed out on pledging for the strategy guide, the Collector's Edition Guide is a great option for getting all the tips and tricks you'll need for your journey through Eora.