Hits: 1507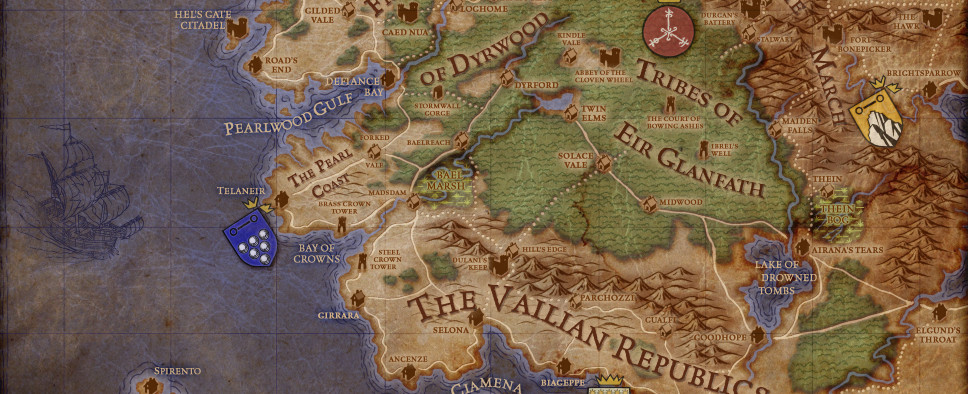 If you are a backer of Obsidian Entertainment's Pillars of Eternity you'll understandably want to know the details of the delivery of your rewards, and that's exactly what the the latest update for the Kickstarter campaign offers. According to the update, all the physical rewards are ready except for the discs, which Obsidian is delaying to avoid early leaks that would put the game in the hand of pirates before the backers got the chance to play it.

While the devs would normally deal with this by pressing a pre-load incomplete build and then letting players complete the installation and update their copy via an auto-patch system, they feel like this would break their promise of a DRM-free game. To solve this conundrum, Obsidian is letting its backers decide whether to only delay the disc shipment (physical backers will still get their digital copies on release day) or the entire physical rewards shipment:
So here is our conundrum. We have a real conflict between delivering a fully working DRM-free disc and meeting our manufacturing requirements to get you your physical rewards as near to March 26th as we can. This is a real concern, again, if a version of the game that really isn't the final version is leaked onto the internet. The pledges backers like you put in to the game are not only at risk, it just plain sucks if lots of other people are playing the game you funded before you do. Obviously, we want the game to sell well enough so we can make more of them too, and an early leak of the disc concerns us enough that we'd like to share these concerns with you too and see what you think.

So, what can we do?

There are two things we feel we could do that would help mitigate these concerns:

We ship everything out except the game disc, which we then ship to you after finalizing the 1.0 version. Wait a minute, Darren. That sounds crazy. You're going to ship me a game with NO DISC inside at first?!
Here's why we think that's good: Anyone who pledged to a physical reward tier will get a digital copy. You'll be able to get a Steam or GOG.com key on our site and play the game at the same time as everyone else. You'd be able to take out your Collector's Guidebook, your cloth map, your mousepad and enjoy all of it at the same you're playing Pillars of Eternity.


Alternatively, we delay shipping everything out to you once we have the final 1.0 version ready. For some parts of the world, this could mean a delay of some real significance. Not just a week or two, but multiple weeks after it's released.

While it's rather unorthodox, we really prefer option #1, even though it is going to cost us more in shipping costs. We just think it will be more fun for everyone to be able to enjoy all of the game and its add-ons at the same time. However, you've backed this game, so we want to hear what you think.

Please share your thoughts on our official poll thread here

It should be noted that retail copies use Steamworks, so they won't be affected by this manifacturing problem.

In addition to this important note on physical rewards, Obsidian also included some preview images of the Collector's Book and the Campaign Almanac that are included in some reward tiers, and announced that Linux players will finally get the chance to download a version of the Backer Beta compatible with their own OS on Steam.