Hits: 1428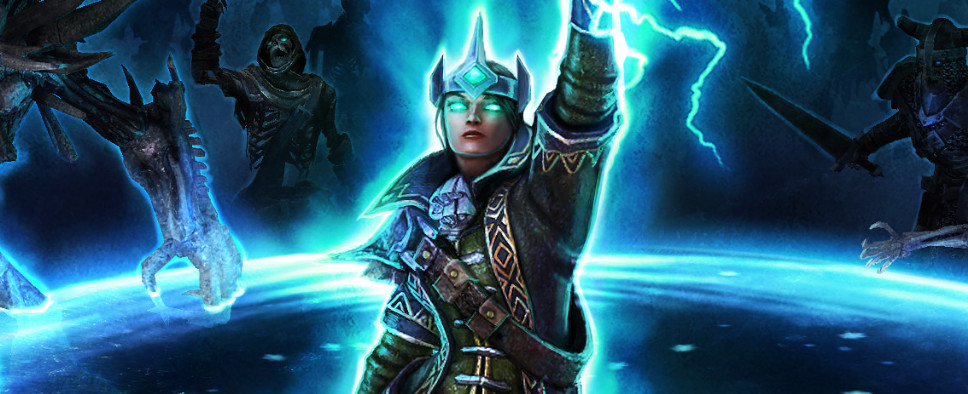 We've been treated to both a 61st and a 62nd "Grim Misadventures" feature on the official Grim Dawn forums, the pair of which cover Act 3's remaining two chapters and a retrospective look back at the game's development in 2014 and what's to come in 2015, respectively. From the latter:
'¢ Constitution - The original out-of-combat regeneration system required some adjustments as it was too easy to exploit. To alleviate this, we introduced a new mechanic that plays off the post-apocalyptic scrounging for resources world of Cairn. Players must now recover rations out in the world in order to regenerate out-of-combat. If their constitution runs out, no more out-of-combat regeneration.
'¢ Updated Item Art - We continue to update all of the game's unique items with, well, unique art. Most of the items you've been collecting since the game first went into Alpha now feature their final art.
'¢ Localization Files - We began releasing localization files with game updates, allowing the community to translate all of the text within Grim Dawn to their native languages.
'¢ Colorblind Options - In order to provide a better experience for colorblind players, we have added a collection of standardized filters that re-tint the game to a range appropriate to several forms of colorblindness.

What's next?

'¢ 2015 will see you journeying through the remainder of Act 3, and possibly a short Act 4, as we wrap up the story for Grim Dawn's initial release.
'¢ You will interact with factions in an entirely new way and earn lucrative rewards with the Faction System Overhaul.
'¢ Grave new challenges will await you in the darkest places of the world as we introduce another rogue-like dungeon.
'¢ Legendary Items of immense power will begin to drop for your collecting pleasure.
'¢ And more.