Hits: 1579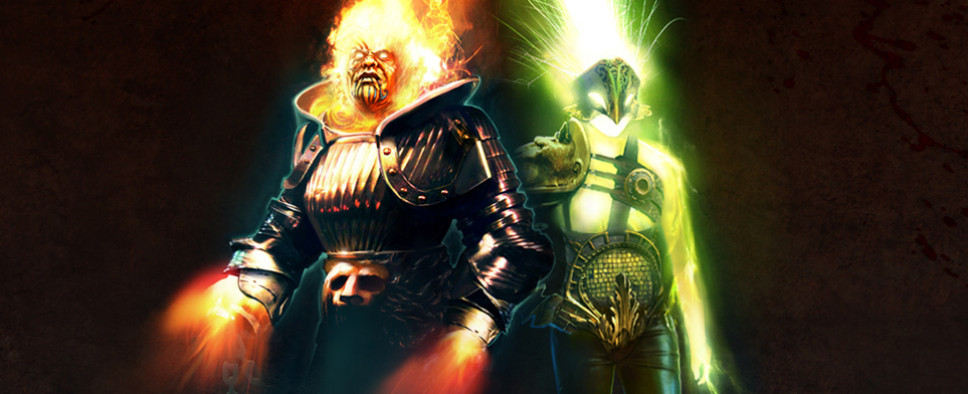 The team at Grinding Gear Games continues to charge ahead toward next week's Content Update 1.3.0 patch for Path of Exile, with the latest taste of what's to come including a 36-second teaser video for the new Torment Challenge League. As expected, I've embedded it for your viewing pleasure:




And the accompanying press release lies below:
New Path of Exile Video Showcases Upcoming Standard Challenge League, Torment

In anticipation of Path of Exile's PvP-centric Content Update 1.3.0, Grinding Gear Games has released an exciting new teaser trailer showcasing Torment, Path of Exile's newest standard Challenge League.

In Torment, players are haunted by the spirits of tormented criminals that yield their ill-gotten gains when slain. Eager to protect their trove, spirits flee when encountered, imbuing nearby monsters with dangerous powers and improving their item drops. It's possible for spirits to possess rare and unique enemies, greatly increasing their threat and potential value to treasure-seeking exiles.

Coming December 12, Content Update 1.3.0 will bring forth various new enhancements to Path of Exile, with a heavy focus on improving and accentuating Path of Exile's PvP elements. These additions and improvements include the Torment and Bloodlines Challenge Leagues, a new PvP-focused Forsaken Master, competitive PvP tournaments with regular Seasons, PvP-only characters, new gems and Unique items, a massive update to the Passive Skill Tree, and much more.

For further information about these features as well as others brought forth by Path of Exile's Content Update 1.3.0, stay tuned to the Path of Exile website at www.pathofexile.com/1.3.0.