Hits: 6735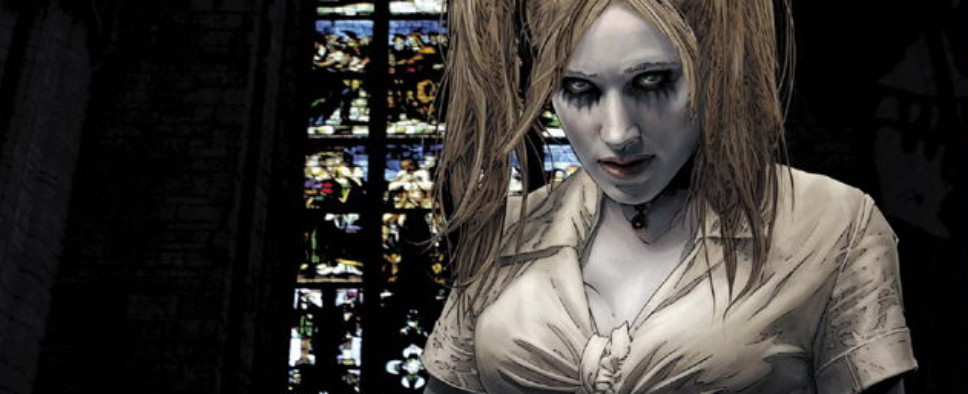 Thanks to a quick email from member "stcuthbert", we've just learned of an ambitious fan remake of Vampire: The Masquerade - Bloodlines that was being developed under the name of "Project Vaulderie" and sought to bring Troika's original masterpiece to the Unity engine with the addition of multiplayer. According to the official website, however, they've received a cease and desist letter from CCP Games as they were using the Vampire: The Masquerade name without "any license, authorization, or permission," which likely means we'll never actually get to play it:
As of now, you may be wondering why we haven't been sharing any updates on the behalf of the project as of late. We are aware that all of you wait patiently for our news as always.

We're very sad to report that we received a Cease & Desist e-mail from CCP Games, asking us to cease game development, remove any materials that might contain Vampire The Masquerade: Bloodlines, names, locations or related elements from the sites we control, and cease any further use of Vampire the Masquerade: Bloodlines property, and in a disappointment shared among our team we are complying with that request. All of this invalidates our effort and the meaning of the entire project: as a remake of Vampire the Masquerade: Bloodlines cannot be a remake without its original contents.

Over the course, you have fought with us and been patient. You have trusted us when we were silent and listened when we spoke. Many of you have done what you could to help us. And for that we would like to thank you. You're a wonderful group of fans and have been very supportive. It goes without saying that your interest was far greater than our team would have even anticipated.

We have been deeply honored by the support we have received from you all and we believe that the best relationship we can have with you is that of honesty and transparency.

Along with your support, we've received a lot of sympathies from former developers on Bloodlines and former White Wolf employees along the way. Our contact told us that the copyrights were with Activision, Inc., so we pursued there instead, with a pitch being prepared for the company to discuss what we were going to do with the property. This contact we knew from CCP has since left the company.

We made it quite clear that this is a fan re-imagining of the game. We simply want to do this to keep the game, the story, and the world it lives in, alive and re-imagined for a new generation. Both the game and the idea behind the project was made sorely with out of passion.

Since support of the game dropped long ago, ever since the fall of Troika Games, Inc., and it's almost impossible to play without patches or bug fixes, sponsored by the community, and there is so much left that could be finished that hasn't been touched. We want to see this game thrive, in a time and industry where games with deep lore and storylines like Bloodlines simply are hard to come by. Project Vaulderie would help revive interest in a game that was forgotten with time, and I believe all parties could have benefit from its creation.

But that will not be the case anymore, and it's clear that there won't be any newer titles created under the Vampire the Masquerade brand, as this project was the only hope for Bloodlines to reborn from the ashes they were left to cease.

We are avidly seeking a resolute course to continue working on a future game, but we cannot at this time discuss this publicly and with that I urge you to please be patient and hopeful that we will find a way.

I hope you understand, and as always we appreciate your support (in the distant future).
If we're fortunate enough, maybe this will at least spur some remake (or even sequel) ideas out of CCP.