Hits: 3213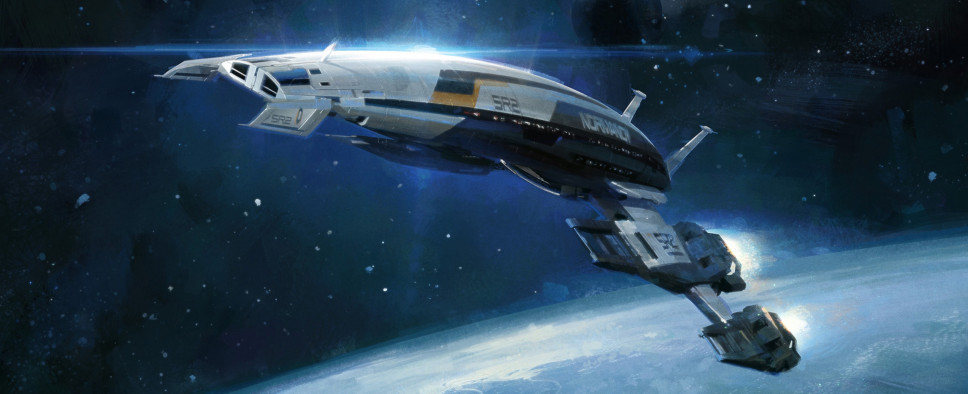 While concrete information is still hard to come by, today marks the release of a couple of interesting pieces of information about the, as of yet untitled, next Mass Effect title.

First of all, BioWare has penned a blog post on its official post that announces all the leads currently on the project. Most interestingly, the lead writer on the project is revealed to be Chris Schlerf, who previously had lead writing duties on Halo 4:
Chris Schlerf, Lead Writer (@schlerf)

It's been incredibly difficult for Chris Schlerf to keep his work on the next Mass Effect a secret. Since joining the franchise as lead writer in November 2013, Schlerf says every day has felt like Christmas albeit one where he has to wait to tell people about his presents.

As a fan of the series, he says the rich and robust Mass Effect universe is a source of endless inspiration. From the sheer sci fi spectacle to the raw potential of unfettered exploration on a galactic stage, each day gives him the opportunity to work on something new and exciting.

(Every day is a revelation and every day I get to play in a new corner of the universe,) Schlerf says. (To be able to look three steps ahead to, '˜Where does this take us and how does it add to the way we look at the Mass Effect trilogy?' You couldn't ask for a better playground.)

Schlerf grew up in the hills of New Jersey near the Appalachian Trail, learning to read and write from comic books in nursery school. Since then, writing has been a fundamental part of his life, from writing school plays to working as a screenwriter in both LA and New York for almost 20 years.

He moved into game writing with 343 Studios, where he worked as lead writer for the critically acclaimed Halo 4. And though writing for an interactive medium requires a different approach than writing for the screen, Schlerf says the heart and soul of his work remains the same.

(As a writer, I write for characters,) Schlerf says. (To me, it's always about what makes my characters tick and what stories I can tell through those characters that will actually engage people about their own lives. It provides a mirror to that player's experience [so that they are] not just sitting back in an armchair.)

Secondly, BioWare has streamed a roundtable about the title in celebration of N7 day. I watched it live and can safely say that there isn't much in there even for die-hard fans, as it was almost entirely PR talk centered around vague concepts like "exploration in the vastness of space" and "lots of conflict but with an overall well-rounded experience", but at least the concept art shown is promising.