Hits: 1201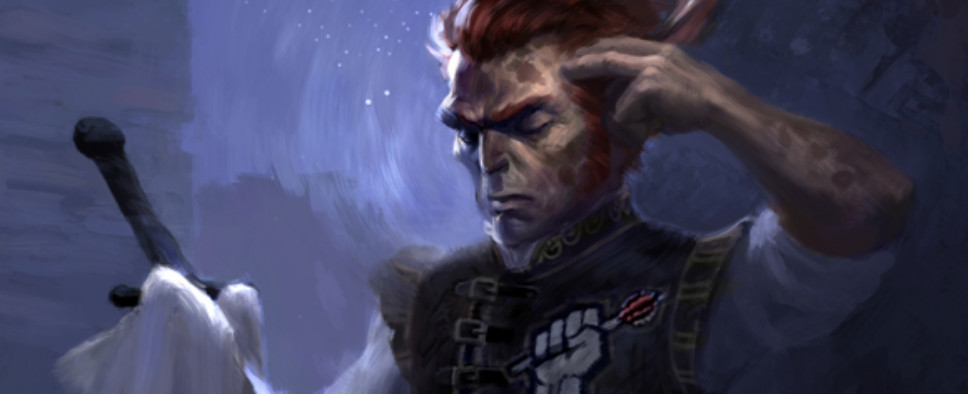 In addition to heralding the release of Wasteland 2, the 85th update to Obsidian's Pillars of Eternity Kickstarter campaign briefs us on the ongoing work that is taking place to prepare the physical items that pledgers are entitled to. It wouldn't be a true CRPG without a printed strategy guide and a spoiler subsite on GameBanshee, right?
With the backer beta out now, and the *con season (Gamescom, PAX, Gen Con, et al.) coming to a close for the year, we wanted to give you an update on what we've been up to. We're busy working on three big things: 1) getting everything on the fulfillment side ready to go, 2) working through many changes and improvements based on feedback from folks playing the backer beta, and 3) wrapping up the game proper.

As of this week, we're busy finishing and/or approving all of the final designs for nearly all of the physical rewards so production can begin. It's very exciting to see this all coming together and often isn't part of the process we get to be involved in at such a deep level on our other projects. It's one thing to have a playable game here in the studio that we continually maintain it's another to be able to really help design the look, feel, and content of every little bit of what comprises a game that ultimately will ship out to you.

We've been working really closely with the great folks at Dark Horse who are putting together the finishing touches on the amazing Collector's Book for the game, and the equally great folks at Prima are busy working on the strategy guide. We're working with the same author from the Fallout: New Vegas strategy guide, which we're very excited about!