Hits: 1885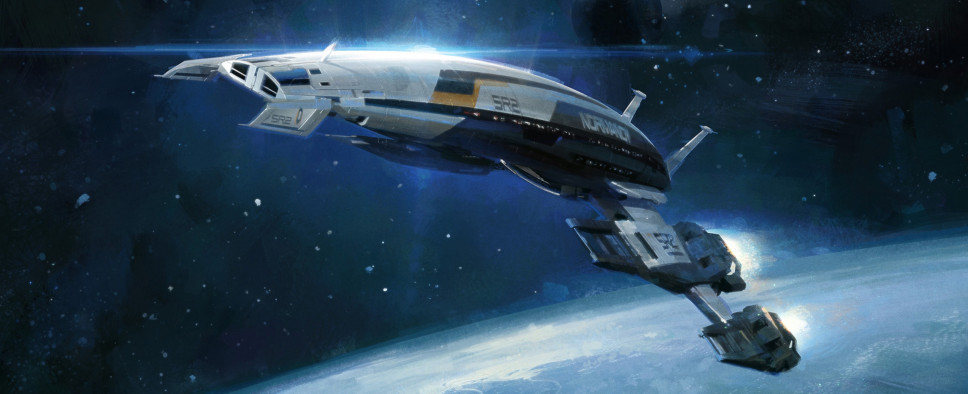 Yesterday lead animator Carl Boulay, producer Fabrice Condominas, senior artist Noel Lukasewich, community manager Jessica Merizan and producer Mike Gamble hosted a San Diego Comic-Con panel titled Charting a Course: Developing the Next Mass Effect which, as you might imagine, dealt with the upcoming and so far untitled Mass Effect sequel from BioWare Montreal. Most of us didn't have a chance to be in San Diego to witness, which prompted some live tweeting on part of the Nerd Appropriate folks, who also managed to get a few snaps of some armor renders. It's not quite a wealth of info, but we can get an idea of the direction of the next title, and got at least one concrete look at a returning vehicle from the first title of the series:
Frostbite engine has allowed the team to do a lot more than ever before.

- on multiplayer - It was born out of the idea of playing as various races in the ME universe.

- gender selection will remain in the next ME as it is an important part of the franchise.

Your Mako! "the Mako is back"--MG

"cooperative MP is bigger for us (than competitive)" - MG

We did get to see the Mako in action! She is a speedy little sucker !

No announcements on player race

Team reiterates that it is not Shepard's story and that this story one is brand new.

You will see a bit of old with the new (old characters MAY appear) !!

no timeline was announced at the panel. Some hints were made but I have to re-listen to the audio.

Andrea Rene of the Escapist also has a couple of snippets in Twitter form:
Building a game about exploring places, so you need a vehicle for that

Sounds like the timeline of [the next Mass Effect] will be during Shepard's lifetime but won't involve Shepard...hard to tell [Mike Gamble] being cagey!

The Escapist also offers a video with some footage of the Mako driving, in the same "conceptual prototype" form as many Electronic Arts E3 videos this year: