Hits: 1103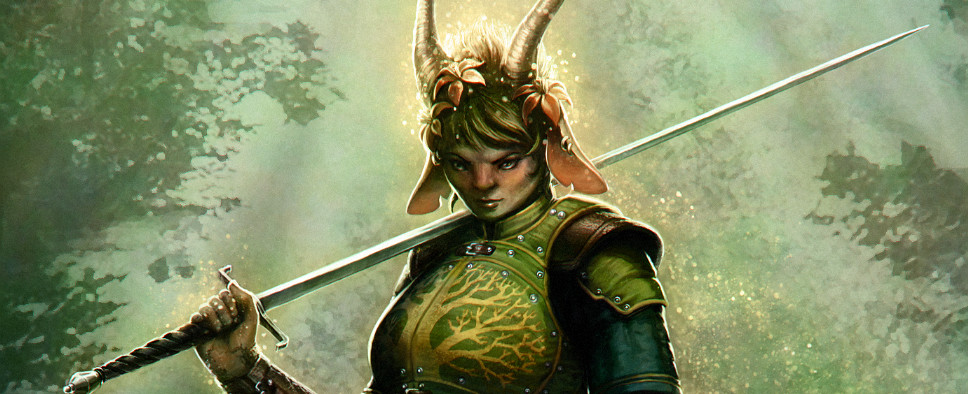 Like a clockwork, another post-funding Kickstarter update is out for Obsidian's Pillars of Eternity, showing off some creature animations and models with some lore to accompany the assets:
Vithrack

Extremely rare, very dangerous creatures with natural cipher powers. They are mostly humanoid in shape, slightly taller and thinner than humans, but with horrific, fanged spider-like heads. Like spiders, they are capable of spinning silk, though they use it to make their own very intricate and fine robes. Males and females are indistinguishable from each other. They are primarily spellcasters and mental manipulators, like ciphers, though they will also attack with their fangs when forced into melee combat. Despite their extreme intelligence and power, vithrack are not a major force in the world due to their extremely low birth rates.

Given their arachnid appearance, it's no surprise that vithrack have traditionally used spiders as companions and minions. Though highly intelligent and socially organized, little is known about their culture as they are both hostile to outsiders and rare.

Their psionic powers allow them to communicate mentally with one another. Like many social insectoids, their society includes a variety of specific roles, including scouts and defenders. While their low birth rates are likely responsible for their hostility toward other races, they have also made the vithrack highly altruistic when it comes to their own kind. They will defend their nests to the death.

That said, it looks like we might not have to expect as many updates in the future, given Obsidian is on the last legs of the title's development. Incidentally, we won't see a physical version of the documentary due to the company's intention to show this phase of the game's development:
Documentary Reward

We also wanted to let all of our backers know about a decision we'd recently come to about our Documentary DVD/Bluray item. We were faced with a bit of a dilemma when it came to the full documentary footage. In order to provide a physical copy of the documentary when the game shipped, we would be unable to show the final leg of production in order to have time to print all of the discs and packaging. We want our backers to be able to share the entire experience of making this game with us - from the earliest beginnings to the very end. To do this, we've decided to forgo making a physical copy of the documentary, and will instead release a digital downloadable extended version. We recognize that some of you may be upset by this decision, but we hope that you'll understand our reasoning.

We will be replacing the DVD/Blu-ray with another reward though. Stay tuned for a future update to find out all of the particulars.

No ETA yet on the next update, which should go over the backer beta (launching on August 18th) in more detail.