Hits: 2091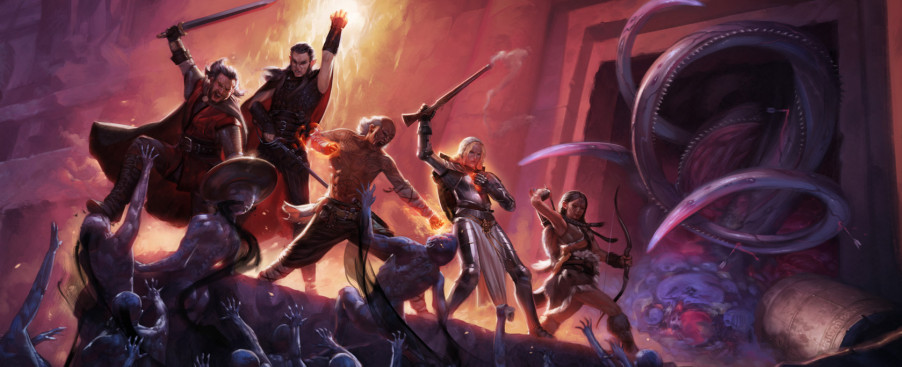 The latest post-funding update for Pillars of Eternity is live and informs us that the team is about to head off into the beta stage of development, while also listing what's going on with the various departments. The production details are undoubtedly nice to read, but maybe you might want to check the animated Anslog's Compass video they included first:


Here's an excerpt from the write-up:
Systems Design

Now that our systems are all in place, Josh has been focused on balance and polish bugs that have piled up over the course of the project. For me, this is one of the more exciting times in the project because the game really starts to take shape and become fun.

Game balance will continue throughout our Beta period, right up to our release.

UI

Kaz (Concept and UI Artist) has been finishing up the last remaining UI screens. He is now working on Scripted Interaction images, icons, area paint-overs, and portraits and will be doing so for the foreseeable future.

Animation

The animation team has been wrapping up the last B priority items and will moving into full-time polish until the end of the project. B priority animations are things like special creature attacks, class-specific spell casts, or animations for minor creatures (animal critters, for example).

Once the animation team has finished up creating the animations, they will be focused on animation polish.