Hits: 2356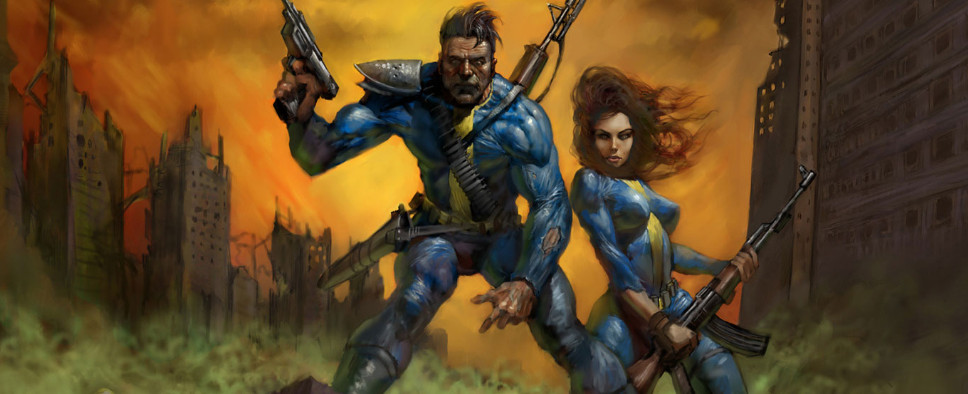 The one and only Chris Avellone has taken the time to answer another fistful of questions about his personal likes/dislikes and development experience, among other things, in this new interview on Russian website RPGNuke. A couple of questions and their answers to prepare you for more MCA goodness:
Did you play games that in some way affected your world outlook?

There have been games that have showed me new ways to develop RPG mechanics for certain as well as bold narrative decisions that were like being dashed with a bucket of cold water: Walking Dead, System Shock 2, Wasteland, and Fallout.

In terms of games that have challenged or changed my world outlook, almost none of my favorite games have. I usually use games to explore world outlook and possibilities (some of the moral dilemmas in KOTOR2 about Dark Side/Light Side and the moral set-ups for those situations are part of that, and some comments on religion in Mask of the Betrayer were the same).

Often it's movies (Blade Runner, Citizen Kane, Up in the Air) or books (Screwtape Letters, 1984, Heart of Darkness, Iain Banks' Culture novels) or even comics that have changed my views in many respects, and especially in showing me there's new ways to tell life stories visually even in a seemingly-confined medium like superhero comics. Stainless Steel Rat and Dune both showed me how to do effective thief-style characters and diplomacy (fights) in the proper context, and my first exposure to the idea that belief-creates-gods/reality occurred in a book called Godstalk, which I re-read recently and still enjoyed. ...

Do you have an "idee fixe", a dream of creating a RPG an idea of which has been in your head for quite a while? Project of a lifetime stuff.

It's more systems-related now. I've already gotten the chance to work on most of my dream RPGs (Torment: Tides of Numenera, Wasteland 2), and while I have TV and video game licenses I enjoy, I don't know if they're dream RPGs per se. I did have a different take for Torment 2 for a spiritual successor which I wouldn't mind exploring, and a lot of the Wasteland 2 novel writing feels like a good set-up for Wasteland Zero, so who knows? The future's bright.

Doing an RPG in the FTL universe would also be a lot of fun, too, I really enjoyed volunteering to write for it.