Hits: 947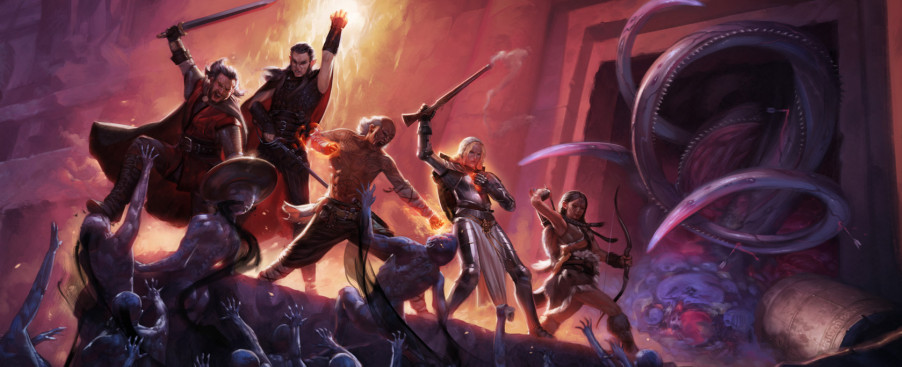 In Update #75 over on the official Pillars of Eternity Kickstarter campaign, we learn about the challenges Obsidian has had to overcome when working with the Unity engine, how they take a piece of concept art to completion, some of the recent PoE articles that have reached the web, and more from associate producer Rose Gomez.  The usual excerpt:
A lot of work has to go into a creature or NPC before the animating even begins. Using the Druid Cat Form as an example, the pipeline begins with taking a look at the design documents to see what the designers have come up with as to how the creature should look and feel. What kind of attacks should he have? What mood should his walk and run animations portray? Once those things are decided, it moves onto the concept stage. When it comes to creatures, it's usually Polina who will take a crack at fleshing out what they are going to look like.

Once the concept is finished, that's when animation team comes in. The animator will consult with the designer and the concept artist in order to break down what specific animations need to be made for every creature. An animation list gets written up and saved while the creature is sent off to the character team to get modeled and skinned.

The character artist will block out and hook up the model in the engine so that we can take a look and see if any new systems need to be implemented for this creature. Maybe we want him to have a special ability that hasn't been designed yet, like a transformation between one form to another. That's when a programmer would step in to help design a way to make those special systems work.

With the systems in place, the animators can finally begin to animate! Animating for a video game is a bit different than animating for a feature. Each action a character is going to use has to be broken into a separate animation so that the game engine can call on them when different criteria are met. Even simple things like a character's run and walk need to be planned out and separated into small individual animations. A typical full animation set can take up to a month (and for more difficult creatures, sometimes even two months) to implement. During the animation process, animators will work very closely with design to make sure that every creature looks and moves just like they envisioned.

Once all of the animations for the creature are blocked in, the animator can bring them into the engine and start seeing how they fit together in the actual game. There is a lot of back and forth between the animation package and the engine at this point in order to fine tune each animation. If the lead is happy with how an animation looks then the animator is done and can move on to the next creature on the list.