Hits: 996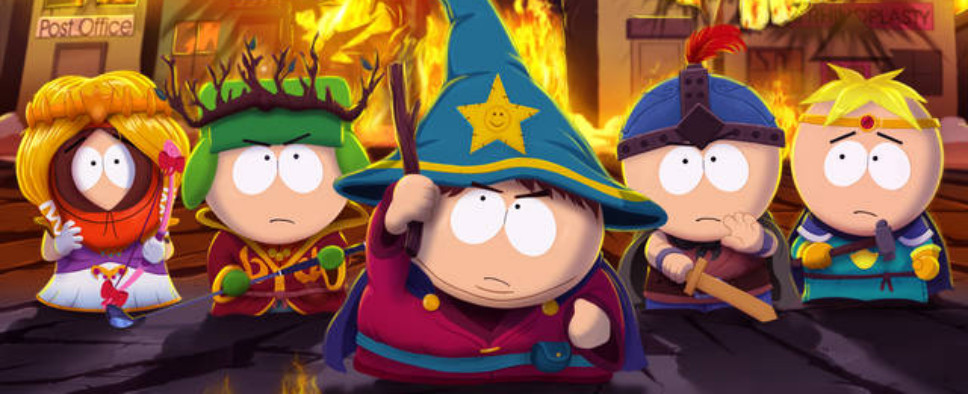 I missed this earlier, but AusGamers has yet another hands-on preview for South Park: The Stick of Truth, the (I kid you not) turn-based South Park RPG from Obsidian Entertainment, South Park Studios and Ubisoft. Here's a snippet:
Gameplay largely sees the player taking missions from other South Park characters while generally avoiding or confronting the enemy, who happens to be a group of kids in South Park. If you're at all up-to-date with the series, you'll know that the boys of the town role-played their own interpretation of Game of Thrones this season. This split them into two groups, but rather than follow the plot of the popular HBO series, they went in various directions; pulling information and ideas from a number of fantasy and videogame sources which, obviously, lead to the actual creation of a videogame based on their made-up adventures.

So back to that Paper Mario comparison. The Stick of Truth is a turn-based adventure RPG with real-time inputs. You're thrust into a battle scenario when you attack, or are attacked, by an enemy in the open-world proper, and each character takes a turn to inflict damage. You have all the usual RPG components in battle such as magic, potions, items and weapons and these can all be used as you see fit during your turn. When you're attacked you can time a button press to diminish the attack value which is, classically, similar to Paper Mario. You can also have a party of characters who you also control in battle, and each time you attack, timing another button press means you can potentially inflict more damage. Again, just like Paper Mario.

The (open-world) I mentioned before is also very similar to the popular Nintendo RPG. While you can move about the town of South Park however you see fit, you're confined to a faux 3D space with limited lateral movement. This doesn't mean there aren't different pathways through levels though, and Obsidian ought to be applauded for the puzzles and traversal options they've offered here. A sequence that saw me helping one of the boys escape from detention in the school, for example, not only rewardingly recreated the oft main stage of the show in interactive form, but gave me multiple paths and ways to proceed. It's in the illusion of the show's paper collage presentation that this expanded movement and progression idea really shines.