Hits: 3508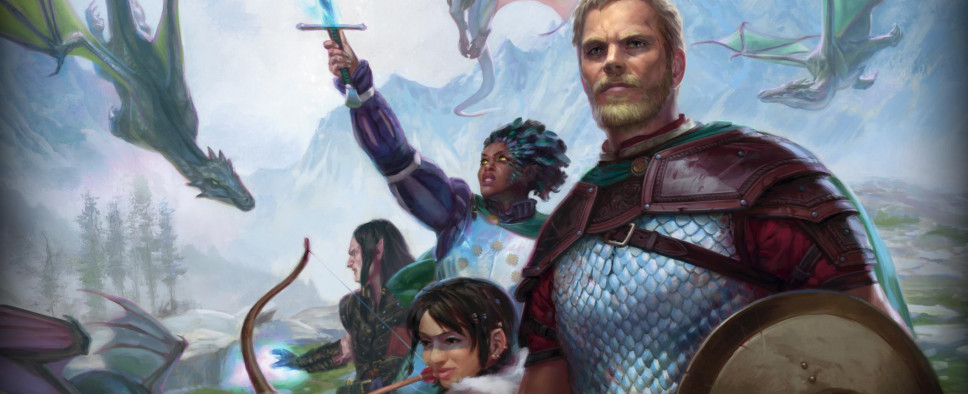 It appears that Obsidian Entertainment's original ship date expectations on their Project Eternity Kickstarter campaign were very close, as the seventy-second update confirms that the Infinity Engine-inspired RPG should make it to our hard drives sometime during the winter of 2014 (this coming holiday season) while also providing some new artwork for the Godlike, environments, and creatures.
ello everyone! My name is Rose Gomez - I'm the newest Producer on Pillars of Eternity. I'll be handling a lot of the Kickstarter related duties for the game from here on out. I've been working at Obsidian Entertainment for a little over three years now. My previous titles include South Park: The Stick of Truth and the Fallout: New Vegas DLCs. I'm thrilled to be able to work on Pillars of Eternity and can't wait to interact more with all of you in the coming months.

For this update, we've got some awesome new character, area, and concept art that we're excited to show. However, before we get to the art, we wanted to officially update everyone that we are looking good to release Eternity by Winter 2014. So, look forward to getting your hands on Pillars of Eternity later this year.

...

With all that news out of the way, let's get to the art. To kick things off this week, we'd like to show you all some of the awesome new Godlike variants Dimitri has finished up - the Death Godlike. As we've mentioned before in previous updates, the Godlike are people that were "blessed" before birth by one or more of the deities of the world. Godlike manifest their divine heritage in a variety of ways, and in the case of the Death Godlike that heritage can be seen through their wicked looking horns and the misting darkness that shrouds their visage.