Hits: 1225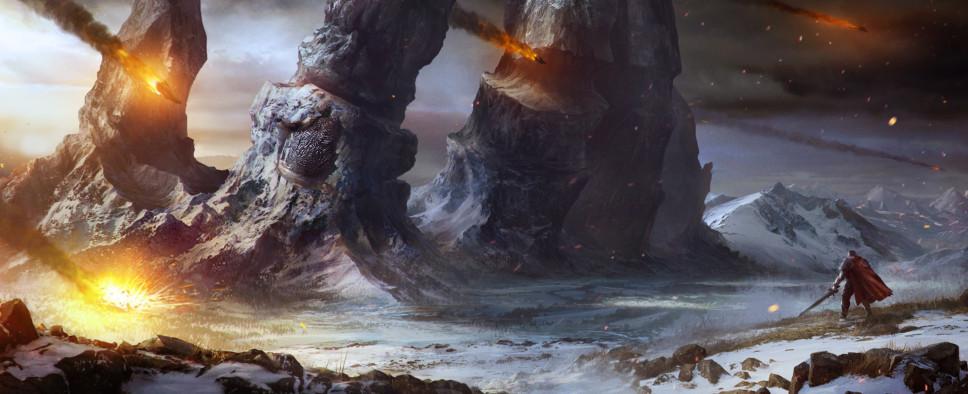 There's a short Lords of the Fallen preview over at GameRevolution, which focuses mostly on the action-RPG's combat design. Here's an excerpt:
Lords of the Fallen is not a button-masher, as one tiny slip-up can mean the difference between hitting the back of an armored grunt for a critical hit or eating the snow-covered stone pavement. Most combat sequences will be one-on-one duels where you must carefully judge the speed, the range, the recovery time, and the effectiveness of each attack so that you can strike at the right time without repercussion. Enemies tend to be hulking beasts, particularly one boss shown early in the demo who towers over the main character and wields an ebony shield and a fiery cragged sword. Even after you chip away at its health, forcing its armor to fall to the ground, the boss will become more agile and begin swinging its sword in a killing dance where the only intelligent strategy is to stand back and gain as much distance as possible.

This applies for whatever class you choose your character to be, whether it's the rogue, cleric, or warrior, though the only real difference between them is a few starting stats and what magic spells they can cast. Spells, by the way, are meant to act mainly as battle support instead of direct elemental damage, opening up foes by stunning them or leaving them vulnerable. More importantly, armor is class-independent, so if you're in need of bulky heavy armor or loose leather armor, you can swap between equipment sets freely. So crafting a variety of different armor types would ensure that you have the best setup possible before entering a fight.