Hits: 1313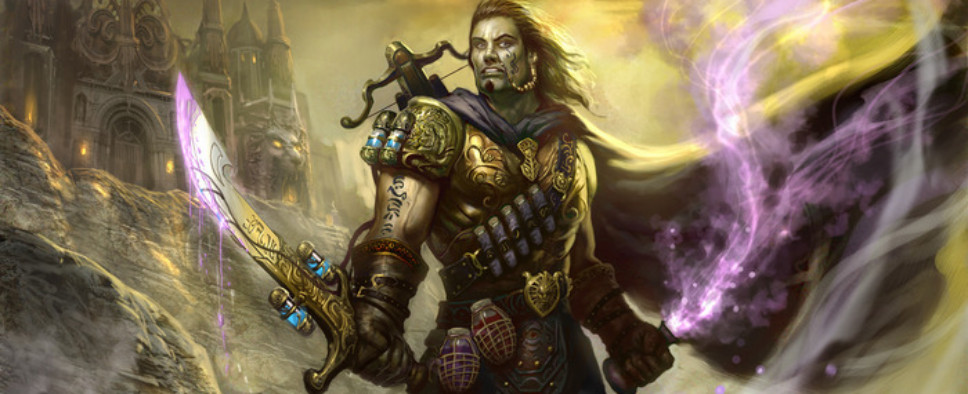 The folks at Visionary Realms have sent us a press release announcing a collaboration with Portalarium to offer cross-game rewards to backers of Pantheon: Rise of the Fallen and Shroud of the Avatar: Forsaken Virtues. Here's the full PR:
VISIONARY REALMS, INC. AND PORTALARIUM OFFER INCENTIVES TO 'PANTHEON: RISE OF THE FALLEN' AND 'SHROUD OF THE AVATAR' CO-BACKERS

Cross-game Cloak Symbolizes Community Between Players, Developers and Even Games

SAN DIEGO, Calif. - Jan. 31, 2014 - Visionary Realms, Inc. is proud to announce today its collaboration efforts with Portalarium, the development studio of Richard Garriott's Shroud of the Avatar. As an opening endeavor both Pantheon: Rise of the Fallen and Shroud of the Avatar will offer a cross-game reward for those who back both projects. The pledge reward will provide these backers with a cross-game cloak that can be worn in either game to promote a growing community. Pantheon will feature the Shroud of the Avatar symbol (Lord British's Coat of Arms) emblazoned on a cloak in their game, while Shroud of the Avatar will have a cloak bearing the Pantheon symbol.

(The opportunity to work with Portalarium is extremely exciting, not just in terms of what we can do together with our games, but also on a very personal level,) said Brad McQuaid, Chief Creative Officer of Visionary Realms, Inc. (Lord British has been a hero of mine since I was a teen, and ultimately was responsible for inspiring me into the video game industry. Lord British and Portalarium continue to be an inspiration with '˜Shroud of the Avatar.' It's a perfect example of how the core elements of games from years past can continue to influence and innovate in today's industry.)

Richard '˜Lord British' Garriott, Portalarium's Co-Founder and CEO, added: (There is no doubt that Brad McQuaid led EverQuest to become the standard bearer against which all other MMOs would be compared, and most have been patterned. Just as I hope fans are excited about the return of the King of Britannia in Shroud of the Avatar, I have no doubt that Brad McQuaid will lead Pantheon to fulfill and expand the vision he began in the earliest days of the MMO era, and grow it into the future. I for one, look forward to what I will again learn from his leadership in gaming.)

McQuaid continued to say that "the evolution of how MMOs are made is happening right now. We're getting back to having the gaming community deeply involved in how the games are not only funded, but designed. A collaboration like this one only makes sense to further strengthen that growing community that involves not just the players and backers, but the developers as well."

The cross-promotion pledge tiers for both games are being added to the list of available awards starting today and can be picked up at Pantheon's Kickstarter, and Shroud of the Avatar's website.