Hits: 2128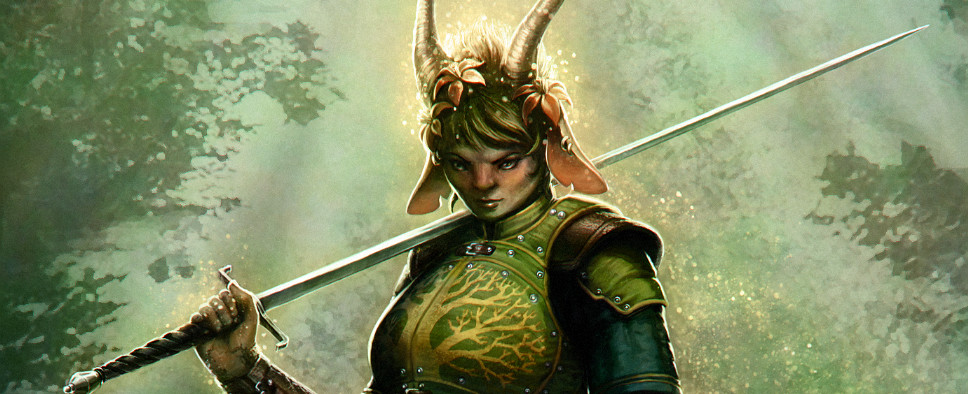 The evening brings us a seventy-first update to the Pillars of Eternity Kickstarter campaign, with project director Josh Sawyer taking the helm in order to share a quick status update on the game's development and to tell us all about the ferocity of the game's rogue and ranger classes.
Things are going well at Obsidian on the Pillars of Eternity team. The artists are putting the finishing touches on the second of our two big cities, Twin Elms, and the environments look fantastic. Our designers are busy implementing narrative and quest content, in some cases returning to earlier areas to fill in cracks and flesh elements out more. The character artists are almost done taking all of our highest-priority creatures to alpha level and are starting to look at the second string of creatures and variants. Animation is right behind them, creating rigs and alpha animations as new creatures come online, and we're finally returning to our main character animations for a second pass. Programming continues to chug away at user interfaces, AI, and zany spells and many other items on our long list of features. In short, we're well past "the hump" and the game is looking and feeling better every day.

Heavy Hitters

In most RPG parties, there's a character type that focuses on dealing death to VIPs in the enemy roster. They are the heavy hitters, the characters who cut enemies down one-by-one with precise, overpowering attacks. We've previously talked about one of our heavy hitters, the cipher. Ciphers alternate between powerful mental attacks and the physical strikes used to power them. They are the only "caster" class that focuses heavily on individual enemies, in large part because their abilities all require an external concentration of soul energy to serve as a power source.

In contrast to the cipher, the rogue and the ranger are more traditional, but just as deadly. Rogues rely on the vulnerability of their enemies to inflict devastating attacks in close quarters. Rangers coordinate their strikes with the help of animal companions, creatures with whom rangers form lifelong bonds. Outside of direct combat, rogues and rangers share a skill emphasis in Stealth and are commonly the sneakiest party members. But while rogues also have a specialization in Mechanics (most often to lay traps and deal with ones placed by their enemies), rangers focus on Survival, which improves the duration of many consumable items. Though the three "heavy hitter" classes have different styles of play with different strengths, they all excel at taking enemies down in the shortest amount of time possible.

In Pillars of Eternity, the designation of a character as a "rogue" signifies their vicious, brutal style of fighting, not a propensity for theft or deception. More than any other class, rogues exemplify the adage that the best defense is a good offense. If fighters are the disciplined, reliable, well-trained units that hold the line, rogues are the shock troops that attempt to break through that line to take out vulnerable units before they can effectively retaliate. When pinned down, rogues can suffer from their weak defenses, but ideally they carry their momentum from one target to the next in short order.